There is a lot to consider when buying running shoes. In this article, I'll clarify the concepts and help you find the best running shoes online in 2023.
For a couple of years, I've been working as an expert at an advice site where I advise on the best products in a variety of different areas of training. It is mainly running that I am an expert in, and since I myself have had running as a passion throughout my life, this is where my greatest expertise lies.
I annually test many new running shoes that come out on the market to get a picture of which are the best running shoes online. Mainly by visiting different physical stores and trying my way through the range. But also by buying (unnecessarily) many running shoes during a year.
Since I run at least once a day, I need to have many running shoes in use simultaneously. Here I thought I would go a little closer into the area and give tips on the shoes I think are the best on the market right now.
I have compiled these based on common questions I have received over the years.
Where To Find The Best Running Shoes Online In 2023?
There are many great sites online for running shoes right now. If you know which brand you prefer, it's best to go to their websites for the best possible selection. This will give you the fastest access to new launches and the best range of shoe sizes. There are also opportunities to get special offers as a member at sites like Nike and Adidas.
However, if you want a wide range of brands to compare, I recommend sites that specialize in running, such as Runningdirect. The advantage of a site like this is that you'll also find special prices on different running shoe models, which you won't necessarily find directly from the brand.
Runningdirect also has many interesting running shoe models that you rarely find on sites that focus on a wide range of sports. This means you can find a good selection of running shoes with carbon fiber plate, among other things.
Outnorth is a site that I can recommend if you are looking for the best possible selection of trail shoes, but they also have a really good selection of other types of running shoes.
Best Running Shoes Online 2023 – My Picks
A lot has happened in running shoes over the last few years. I would almost be prepared to say that product development is currently the fastest ever. This is good from a consumer point of view as more and more people have access to better running shoes at better prices.
At the same time, it can be confusing. How do I know which shoes are right for my needs? There are many different criteria that determine what is best for your individual needs.
Below, I've compiled some common questions to consider when looking for the best running shoes online for your needs. Here are my picks for the best running shoes online in 2023:
Running Shoes Best In Test 2023
It's impossible to generally say which running shoes are the best on the market because it's partly a matter of taste. Running shoes with good cushioning have become very popular in recent years and there is no denying that Nike and Adidas are the two most popular brands on the market – especially among elite runners. These are also the brands I have chosen when buying my running shoes in recent years.
There are also many who specifically look for running shoes with carbon fiber plate after all the success that Nike and Adidas have had with these models on street races around the world in recent years.
This has also led many other brands to produce shoe models with built-in carbon fiber plates in recent years due to their popularity.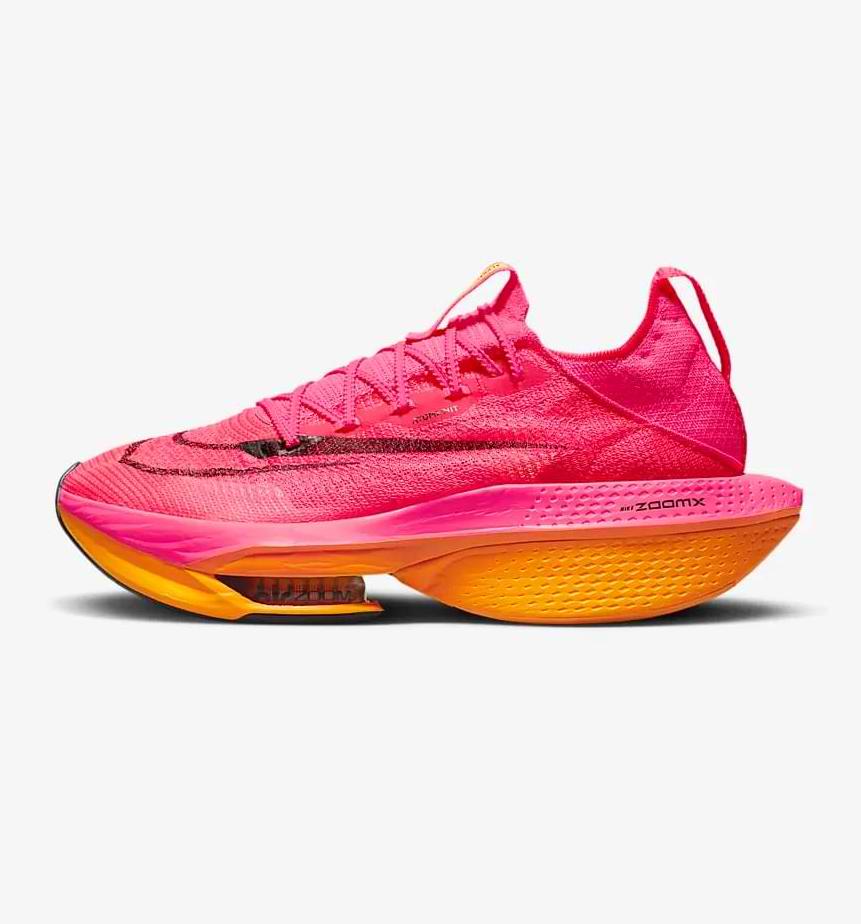 I personally consider the Nike Alphafly 2 to be the best running shoes online in 2023. The running feel is unparalleled and cannot be compared to anything else on the market. The shoes provide a bouncy and responsive feel that is guaranteed to help you achieve faster times on the track. Compared to the first model of the Nike Alphafly that came out on the market a few years ago, these are softer and generally have a better running feel.
Another big advantage of the shoe is that it is very gentle on the legs, which helps you stay injury-free.
It is quite expensive, so it is not a shoe model for everyone. It is also a shoe model that is mainly intended for competition, although I personally use it in most of my training sessions right now. It can be good to have more models of running shoes at home in your closet if you want to save these for competitions.
Running Shoes With Best Cushioning 2023
The new Asics Gel-Nimbus 25 is a shoe model that has received excellent feedback for its comfort and excellent cushioning since its release at the beginning of the year. Asics running shoes have always had good cushioning, but the Nimbus 25 has several excellent updates that make it both gentler on the legs and more comfortable to run in.
It's also lightweight and has better energy return than previous models. If you are looking for an affordable running shoe that can be used for both training and competition, I can recommend the Asics Gel-Nimbus 25.
Running Shoes With The Best Running Feel In 2023
Another running shoe that I have very positive experiences with is the Adidas Adizero Prime X. The running feel in these shoes is different than what you will find in any other running shoe on the market.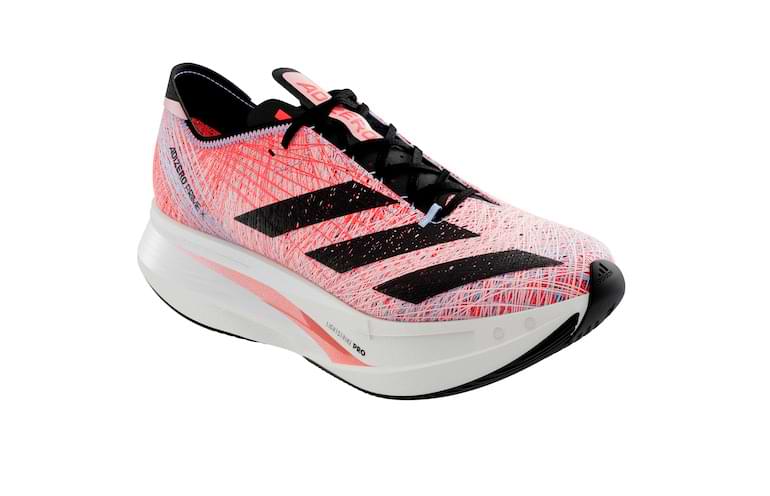 The feeling when you run in these can almost be compared to running on a trampoline with its thick sole with ENERGYRODS – Adidas' own sole with carbon fiber technology. However, the upper may feel slightly unstable for runners with pronation.
But when it comes to running feel, few models beat the Prime X.
Best Running Shoes For Marathon 2023
When it comes to the best marathon running shoes on the market in 2023, one model in particular stands out. Especially with the improvements made to the latest model of the shoes. In version 3 of the Adidas Adizero Adios Pro, more foam has been added to the forefoot and a more aggressive toe suspension has been added. All this makes the shoe softer, more stable and more propulsive in the step than the previous version.
For me who suffers from Morton's Neuroma, especially more foam in the forefoot is something that makes it much more comfortable to run in. It also makes the shoe more suitable for non-elite runners if you aim to improve your times in a marathon.
Adidas Adizero Adios Pro has always been a fast shoe with excellent roll and one of the fastest on the market. But now it has taken a step forward with the latest model.
Best Running Shoes For Beginners 2023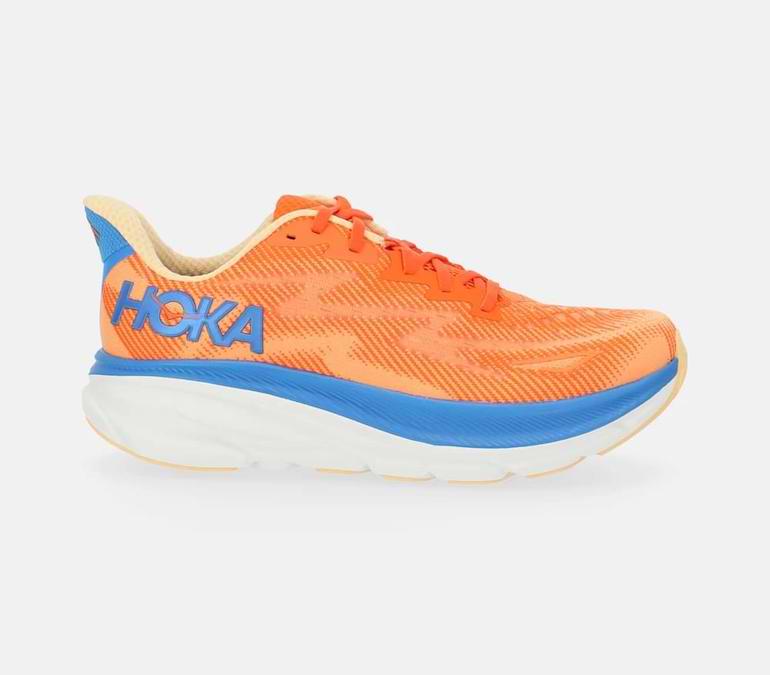 Usually I have recommended the Asics GT-2000 as a stable running shoe for beginners, but I have changed my mind a bit on that point. Now I consider the Hoka One One Clifton 9 to be the best running shoes online for beginners because of its versatility and good cushioning. Besides the cushioning, it also feels stable on the ground and is also very durable.
This shoe model is available both in normal fit and in a wider model, but if you are looking for running shoes for wide feet, there are better models on the market (more on that below).
Best Running Shoes As Training Shoes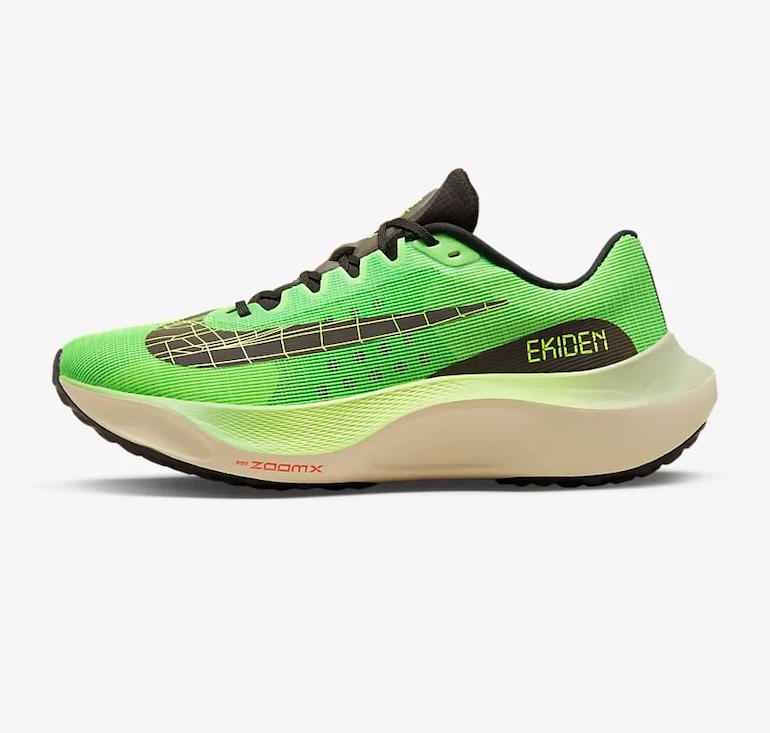 If you want to perform well in competition, it is also recommended that you train in other shoes, such as Nike Tempo and Nike Zoom Fly 5. It gives a much better feeling in the run when you choose to bring out the premium model.
Nike Tempo is also a model with a visible Zoom Air unit that provides responsive cushioning, but it lacks a carbon fiber plate. It is of course not the same running feeling as on Nike Air Zoom Alphafly 2, but it is still a really affordable model. Not least thanks to its durability.
The Nike Zoom Fly 5 has a carbon fiber plate in the midsole, but it has a harder sole than the premium models. Especially if you suffer from Morton's Neuroma, I can recommend this shoe model.
Another running shoe that I can recommend because of its versatility is the Adidas Boston 11. This is a classic running shoe that underwent a major change last year when their ENERGYRODS technology was implemented in the midsole.
This shoe model is very durable and offers an excellent feel when running. It is also one of the most affordable running shoes on the market with its 1699 SEK.
Which Running Shoes Do Elite Runners Use?
It is impossible to overlook the fact that the majority of elite runners are using the Nike Alphafly or its predecessor Nike Vaporfly 3 right now. Even the Adidas Adizero Adios Pro 3 has become more popular among the elite.
Everyone who has tested these two models knows that the running experience is extraordinary. It is no coincidence that many records have been broken with these two shoe models on their feet.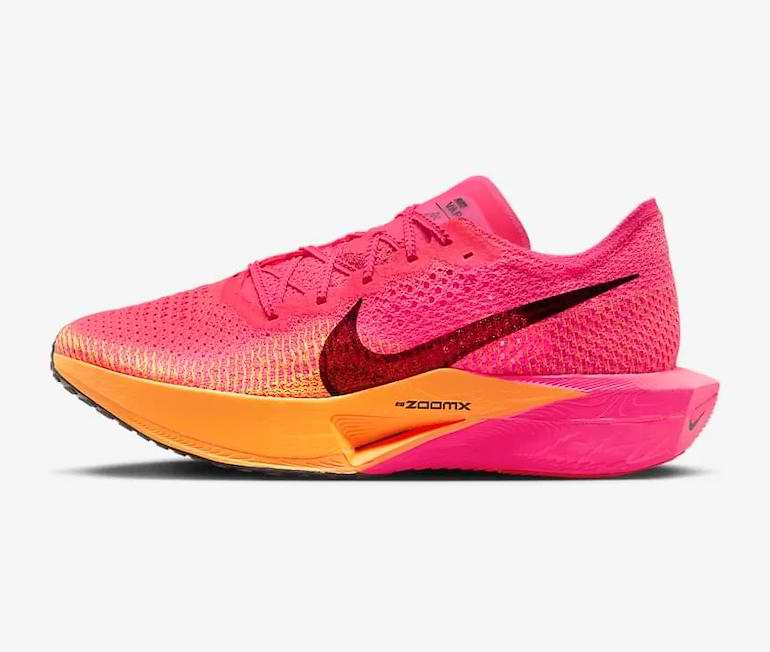 Elite shoe models have never been more one-sided than they are today. Currently, virtually all elite runners use shoes with carbon fiber plates such as Nike Air Zoom Alphafly, Nike Vaporfly 3 (above) or Adidas Adizero Adios Pro 3.
But many other brands such as ASICS and HOKA have also launched premium models of racing shoes with carbon fiber plates in recent years. We have seen more and more elite runners wearing these shoes on race day in recent years.
I myself mainly prefer Nike's models, but have also run many sessions with Adidas Adizero Adios Pro 3 and Adidas PrimeX, as I mentioned above.
Another shoe model from Adidas that definitely competes in performance with the premium models from Nike is the mentioned Adidas Adizero Adios Pro 3 (below). This shoe model is also often seen on top runners in various half marathons and marathons around the world.
So what is the model that is mainly used by elite runners? This is a difficult question to answer. In the 2022 Berlin Marathon world record race, Eliud Kipchoge used Alphafly, but we've also seen plenty of elite runners use Vaporfly in record-breaking races over the past year. In the 2023 Boston Marathon, the top three men's runners had Adidas Adizero Adios Pro 3 on their feet.
So it's hard to say which shoe is better. I personally like shoes like Alphafly or Prime X better because my feet like the higher sole due to my problems with Morton's Neuroma. But at the same time, the Vaporfly is also very fast and with enough cushioning to avoid these problems.
The Vaporfly is slightly lighter and has a slightly higher heel drop, which is considered to provide better roll in the stride. This may also be the reason why many of the elite prefer this model. But which model is better is really a matter of taste in my opinion. The advantage of Vaporfly is that it is slightly cheaper than Alphafly.
I have previously written a review of the previous models of Nike's Vaporfly models that you can read here. You can also read more about the new Vaporfly 3 in a separate article.
Best Running Shoes With Good Cushioning For Heavy Runners 2023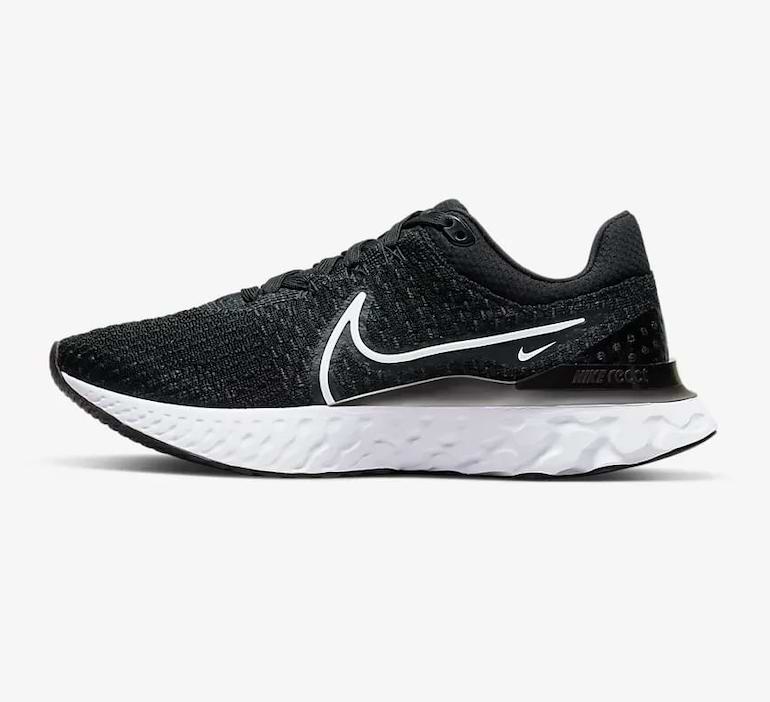 There is one model of running shoes that I can recommend for all beginners and those who are injury-prone – Nike React Infinity 3. This shoe model is also excellent for heavy runners thanks to the excellent cushioning. I can also recommend this as one of the best running shoes for bad knees.
I myself have bought two different pairs of the Nike React Infinity 3 for my girlfriend over the past year. She is a beginner in running and needs running shoes with good cushioning to avoid common running-related injuries in beginners.
This is also a shoe model developed specifically to reduce the risk of strain-related injuries. It also has a wider forefoot that allows it to fit most models of feet.
Best Running Shoes Against Pronation 2023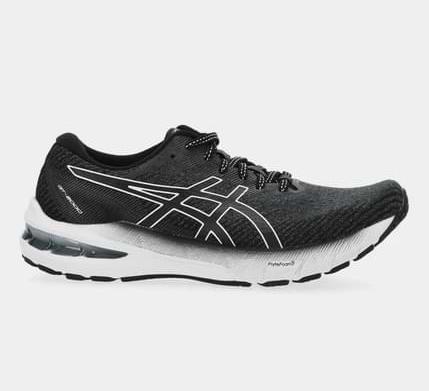 If you are looking for the best running shoes online for pronation, there are several pairs of shoes I can recommend. Asics with their model GT-2000 in the lead, are recognized stable running shoes. Saucony Guide is also a reliable shoe model against overpronation.
But one of the running shoes for pronation that I can especially recommend is Adidas Solarcontrol. These are running shoes that provide extra stability thanks to adidas LEP 2.0. The shoes are designed to guide your every step and propel you forward.
The mesh upper has a system that fixes the foot with strategic zones that provide increased support and ventilation. This shoe model has consistently received good reviews from users.
If you are looking for running shoes with pronation support from Nike, the Zoom Structure 24 is the one to go for.
Best Running Shoes For Wide Feet In 2023
Too narrow a fit on running shoes is a common problem for many, and it can also cause several different running-related problems. Although many brands are now launching wider fits on several of their shoe models, there is still much room for improvement in this area.
Saucony Triumph 20 is one of the models I can recommend for those who are looking for the best running shoes for wide feet 2023. This has good cushioning and also has a soft and comfortable upper that is perfect for wide feet.
Best Cheap Running Shoes 2023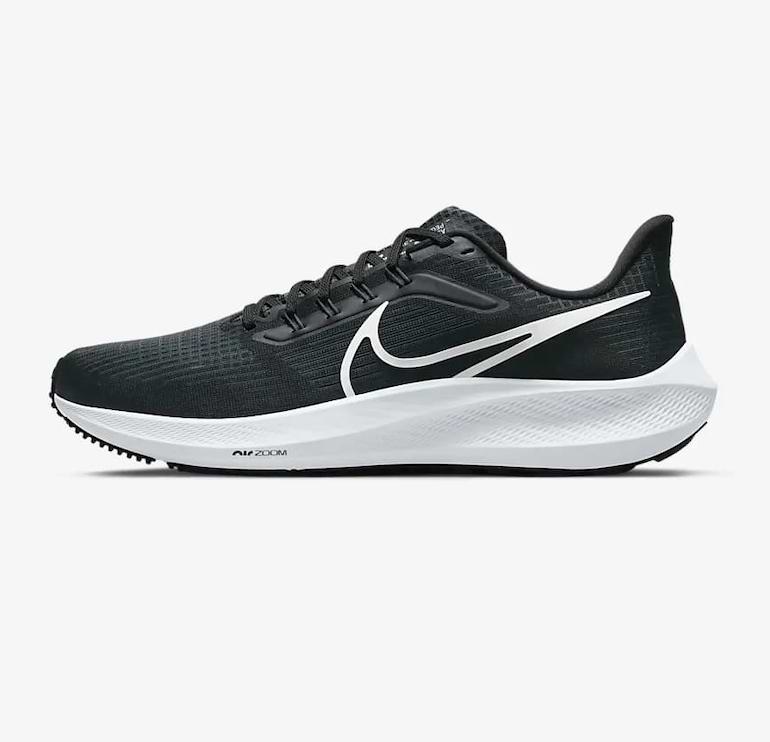 When it comes to cheap and affordable running shoes, few models on the market beat the Nike Pegasus. This classic running shoe got a facelift a few years ago when it got both a wider forefoot and more foam material in the midsole. This makes it both more comfortable and provides more cushioning than previous models.
Already before, it was one of the more durable of all running shoes on the market, and nowadays, it is also one of the best among quantity shoes if you are looking for cheap models of running shoes.
This is also one of the running shoes I can recommend for everyday use because of its durability and the fact that there are so many colours to choose from. In 2023, the 40th version of the Pegasus will be released – a testament to the success of the shoe model in the running world.
Best Running Shoes For Treadmills 2023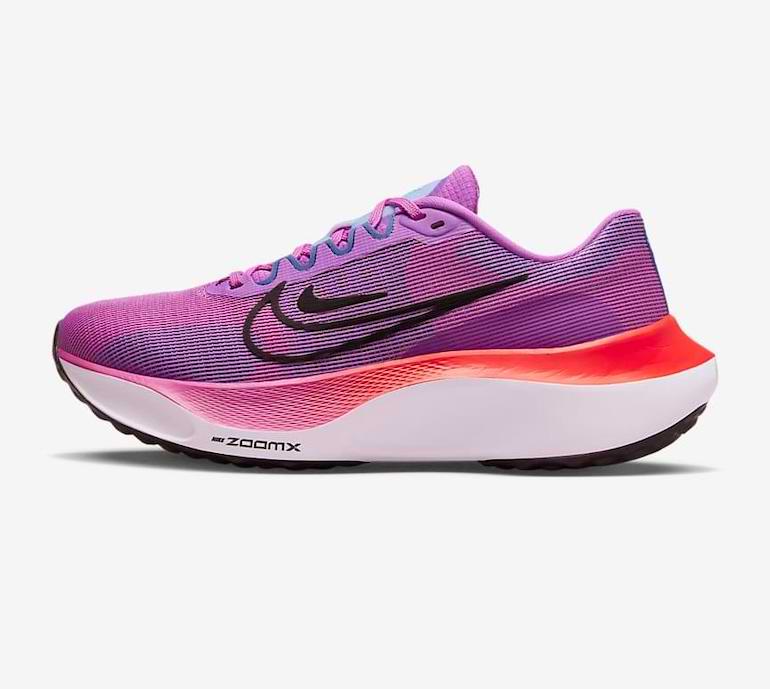 When it comes to running shoes for treadmills, you generally don't need the same cushioning as you would on asphalt or dirt roads because treadmills often have built-in cushioning. Especially if you use one of the best treadmill models 2023.
I myself have been using the Nike Zoom Fly model for several years for treadmill training and find them excellent for the purpose. This is a stable yet lightweight shoe. It has a slightly harder sole than several of the above mentioned models, which has both its advantages and disadvantages. For treadmills, however, it feels optimal.
Best Running Shoes For Marathons
Which running shoes are best for marathons? I can recommend the above-mentioned shoes from Nike for race day. However, since both models are expensive, I recommend running with other shoes in your build-up training. Nike Tempo and Nike React Infinity Run are two good alternatives.
There are also several other good alternatives on the market. HOKA has recently launched shoes with good cushioning and carbon fiber plate, such as Carbon x3. These are both fast and gentle shoes for those who run a lot.
Running Shoes As Everyday Shoes 2023
In general, it is good to distinguish running shoes from everyday shoes. You wear your shoes even in everyday life, and they can easily lose their performance if you use them too often.
However, if you are specifically looking for running shoes as walking shoes or everyday shoes, features like cushioning and pronation support are not as important. Then you can focus on simply finding shoes that appeal to your style and are comfortable.
Running shoes as everyday shoes also don't need to have much extra space in the toe area. In terms of style, oversized shoes are rarely desirable.
Among running shoes that are often used as everyday shoes, we find models like the Adidas Ultraboost. These are both comfortable and stylish shoes for everyday use. The above-mentioned Nike Pegasus are also running shoes that can be recommended as everyday shoes. Here you can read more about the recently launched Ultraboost Light.
Which Running Shoes For Winter?
When it comes to winter running shoes, there are different requirements. Those who run outdoors should definitely go for a pair of running shoes with studs. The current winters also mean that it can be good to get running shoes that can withstand water.
There are several brands on the market right now that have running shoes with gore-tex. These are specially designed to withstand water and keep your feet dry even in demanding weather conditions.
These are also breathable running shoes. This is also a detail to remember when choosing running shoes. Choose shoes with good breathability to avoid sweaty feet. Especially in winter running, it is important to have running shoes that breathe well.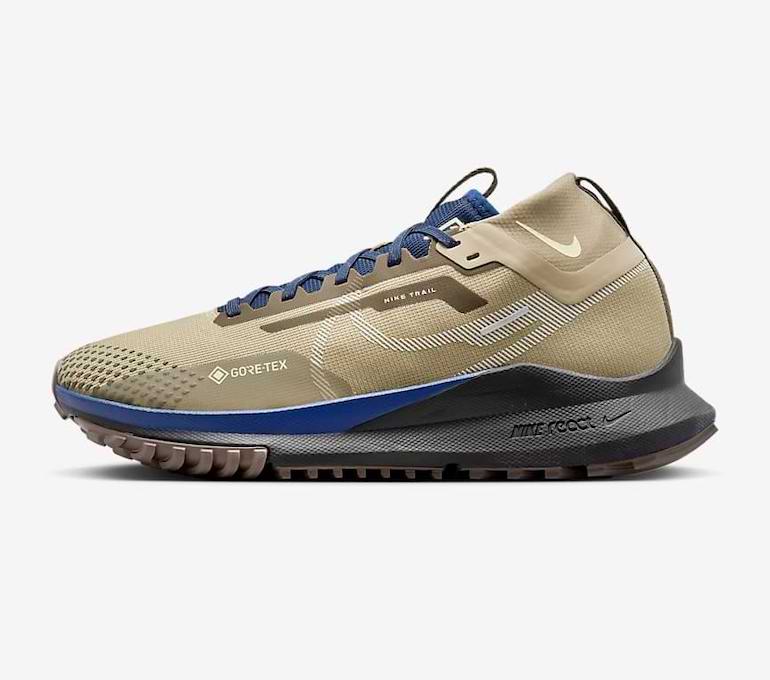 Nike's 2023 Pegasus Trail 4 GORE-TEX is a waterproof off-road running shoe for both men and women. These are not only great shoes for winter, but also as off-road running shoes for the rest of the year if you want to keep your feet dry.
How To Choose Running Shoes Online?
A common question among beginners looking for the best running shoes online is how to choose running shoes. First of all, it's important to think about when you plan to use your running shoes. Will you use them for outdoor winter running or will it be mainly on the treadmill? Do you like to run off-road? All of this affects the choice of running shoes.
Toe space on running shoes is also a common question I personally get when advising beginners. In this regard, my advice is always to choose at least one size larger than your regular shoes. Many people are afraid that the shoes will fall off or feel loose during use.
However, when you get used to having plenty of toe room, this is not something you think about. It is always most important that there is plenty of wiggle room in the toes for the running shoes to feel comfortable.
How Should Running Shoes Feel?
Running shoes and toe space is a recurring questions in this case as well. When you press your toes, there should be a gap of a few centimetres from the tip of the toe to the front of the shoe.
This is especially important if you run longer distances. Otherwise, you are guaranteed to get sick toenails after longer runs.
Otherwise, the running feeling is also individual. But one thing I want to draw your attention to is choosing running shoes with good energy return. Try out shoes before you buy. If they have a poor energy return, running shoes are rarely optimal for anything other than treadmill running.
What To Consider When Buying Running Shoes Online
The choice of running shoes is one of the most complex. When choosing the best running shoes online, there are many different things to consider. Here are some of them:
Purpose of use: First and foremost is the purpose of use, which we will discuss in more detail below. You need to know in which context you will mainly use your running shoes.
Body type and experience: We also all have different body types and backgrounds. This greatly affects the shoes you should use. Many beginners have issues that require them to find running shoes that are good for knees or running shoes that are good for the Achilles tendon – just to name a few common running-related issues.
Your feet: Of course, the shoes should also fit your feet well. If you have wide feet, you can't force yourself into narrow shoes regardless of whether the shoe model would otherwise be optimal for you. Fortunately, nowadays, more and more brands have started to produce more universal models that should fit most feet.
Budget: Quality often goes hand in hand with price – but not always. If you run a lot and know that you will use running shoes often, you may be willing to pay more for a pair of running shoes.
Which Running Shoes To Buy?
You should think about practicality rather than design and visuals when it comes to running shoes. Since running is hard on your bones and joints, they should suit your unique needs.
Those with problems with the Achilles tendon should choose running shoes without a heel cup. There are many running shoes that are good for the Achilles tendon on the market right now as more and more people have chosen to manufacture running shoes with a soft heel cup.
Those who have wide feet should also make sure to find running shoes for wide feet. These are two examples of things to consider when choosing running shoes. Comfort is among the first factors to consider.
Which Running Shoes Are Right For Me?
Which running shoes are right for you is an individual matter. Those who are overweight should consider having good cushioning on their shoes. In the early 2010s, there was a trend towards running shoes with a barefoot feel.
Now, however, we can see that more and more shoe manufacturers are producing shoes with better cushioning instead. Nike, among others, is a pioneer in this area, and with its Vaporfly and sub 2-hour projects, has developed several models with maximum cushioning.
It turned out that several elite runners in the project wanted shoes with good cushioning rather than thin and minimalist running shoes. Running shoes for heavy runners and overweight people should always have good cushioning. There are no exceptions to this rule.
How Many Running Shoes Do I Need?
The number of running shoes you need depends mainly on how often you use them. One pair may be enough if you only run a couple of times a week and avoid using the shoes in everyday life.
If you run daily, you should use at least two pairs of running shoes. If you use them too often, there is a risk that sweat and other moisture will prematurely wear out the materials in the sole and upper of the shoe.
Shoes should always be completely dry before each use to ensure they last as long as possible. Avoid using running shoes in everyday life if you want them to retain their performance characteristics for as long as possible.
How Many Miles Can Running Shoes Be Used?
A common question for those looking for running shoes is how many miles you can wear them before it is time to abandon them. There is no clear-cut answer to this question.
Wear and tear on shoes depends on both the user and the quality of the shoe. If you have a light step and the shoe is also really durable, you can easily use these for up to 1000 miles before changing.
But it's very much about the feel of the shoe. If you notice that the shoes have lost cushioning and, even with eye measurements, can see that the sole has formed after use, it may be time to abandon them.
Summary – Best Running Shoes Online 2023
There is a lot to consider when buying running shoes, and here I have gone through some common questions I have often received over the years.
I hope that I have been able to help you in your search for the best running shoes online for your specific needs and requirements. If you have any questions, please post them in the comments section or email them to benny.sjolind@gmail.com.
Frequently Asked Questions About Running Shoes