At the beginning of this year, ASICS launched the GEL-NIMBUS™ 25, which they claim is the most comfortable running shoe to date. The shoes are designed to help runners experience the uplifting power of running on both body and mind. GEL-NIMBUS™ 25 has been rated by runners as the most comfortable running shoe in an independent test conducted by The Biomechanics Lab in South Australia*.
This is the most interesting year ever for new running shoes on the market. As mentioned earlier, we see a trend towards lighter and better-cushioned shoes. The category of well-cushioned shoes also includes ASICS' faithful GEL-NIMBUS 25, which has a loyal following in the running world. The latest version is also something very special.
GEL-NIMBUS 25 – The most comfortable running shoes from ASICS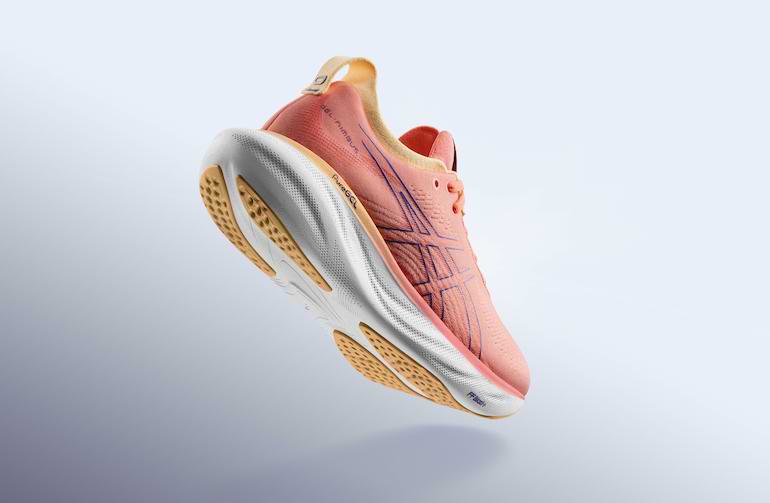 The shoe features new PureGEL™ technology that is softer than previous GEL™ technology, resulting in the softest landings yet. The PureGEL™ technology is integrated into the midsole to provide improved shock absorption and smoother transitions, which are not visible from the outside.
The shoe also features a new lightweight and energy-rich FF BLAST™ PLUS ECO cushioning that is made from at least 20% bio-based material from renewable sources, such as leftover waste from sugar cane processing, providing improved underfoot comfort.
Soft and Stretchy Tongue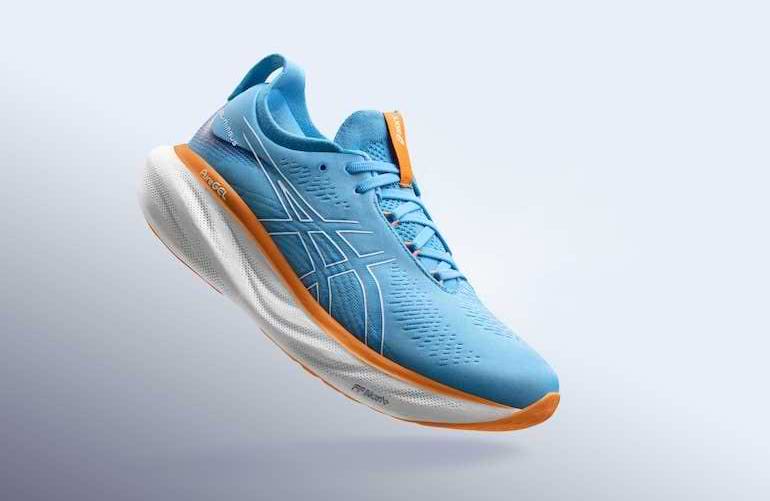 The GEL-NIMBUS™ 25 also features a new soft, breathable and stretchy knitted tongue and construction around the upper foot, providing an easier entry and a more adaptive fit. This feature makes the shoe feel like an extension of the foot, making every step more comfortable and smooth.
High Scores in An Independent Study
In an independent study conducted by Dr. Chris Bishop PhD from The Biomechanics Lab in South Australia, the comfort of the GEL-NIMBUS™ 25 was compared to three leading competitive shoes and its predecessor, the GEL-NIMBUS™ 24.
The study involved 100 runners who were asked to rate the comfort of each shoe on various criteria, including heel cushioning, forefoot cushioning, shoe stability and forefoot flexibility. The results of the study were clear, with the GEL-NIMBUS™ 25 rated as the most comfortable running shoe. Read more about my assessment of the best running shoes of 2023 here.
The GEL-NIMBUS™ 25 hit the market in February 2023 and you can find it both on the ASICS website and a variety of retailers.
Read more: Everything you need to know about the new ASICS Gel-Kayano 30 running shoes