In the world of athletics, the right footwear can make a significant difference in performance, comfort, and injury prevention. Runners require shoes designed with specific characteristics such as cushioning, traction, and stability. For the year 2023, several brands have stood out from the crowd with their exceptional offerings. In this article, we will delve into a comparison of the top running shoe brands of 2023 – Saucony, Nike, Adidas, Brooks, Asics, and Hoka One One.
Read more: Best Running Shoes for Different Foot Types 2023
Saucony
In 2023, Saucony remains a key player in the running shoe industry, noted for its perfect blend of durability and comfort. The star of their lineup is the "Saucony Endorphin Pro 3", which is recognized as their top model due to its superior running efficiency and lightweight feel.
This shoe's innovative SpeedRoll technology combined with PWRRUN PB cushioning delivers a propulsive and energy-saving ride that appeals to both professional and casual runners alike.
Its FORMFIT design ensures a personalized fit, further enhancing the comfort level. Therefore, in the race of the top running shoes of 2023, Saucony's Endorphin Pro 3 secures a reputable spot with its optimal performance and innovation.
Best Saucony Running Shoe 2023
Saucony Endorphin Pro 3
Pros:
SPEEDROLL Technology propels you forward effortlessly

Toe the start line with a max stack of high-performance PWRRUNPB foam cushioning

S-curve carbon-fiber plate gives you the perfect amount of spring and pop

Stay comfortable with a lightweight breathable mesh upper

FORMFIT design hugs every part of your foot for a personalized fit and feel

XT-900 outsole grips the road better
Buy Now
Nike
Nike has continuously redefined athletic footwear with their relentless innovation. In 2023, the Nike Vaporfly 3 stands out so far, but the upcoming new Alphafly 3 could change that.
Nike Alphafly 3 has made several upgrades to the previous models, including better breathability, improved comfort, and a more responsive underfoot feel. The shoe boasts the unique ZoomX foam that provides unmatched energy return, making it an ideal shoe for marathon runners.
However, some critics argue that it's too specialized and may not be the best choice for everyday training or off-road running.
Best Nike Running Shoe 2023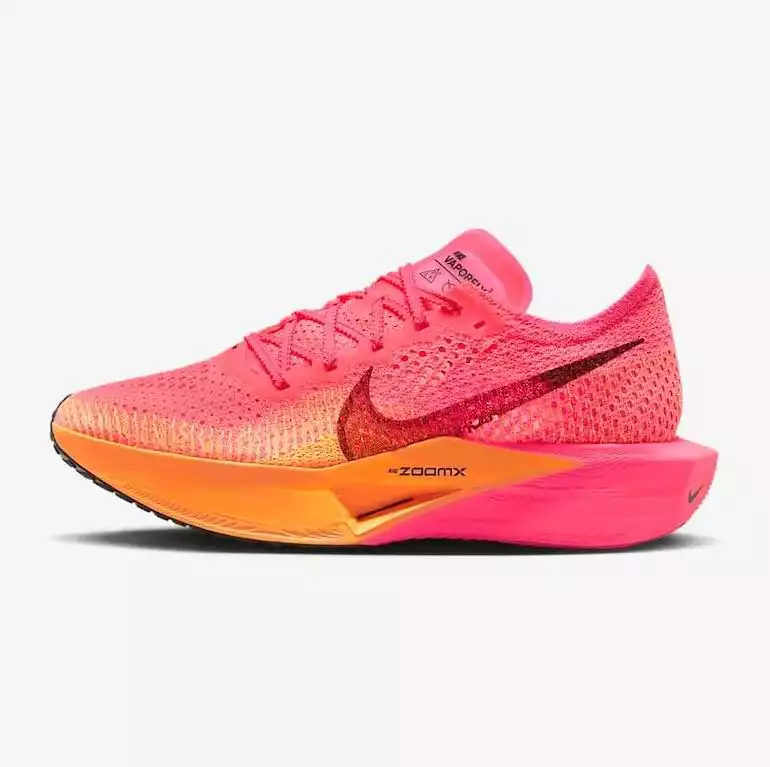 Nike Vaporfly 3
Pros:
Stable step

Airy feel

Improved thin rubber outsole

Light padding on the tongue

New waffle pattern on the outsole

The heel seam drip reduces friction in the heel area.

A wider toe box provides a more spacious feel.

A foam capsule inside the heel provides extra cushioning.
Buy Now
Adidas
Adidas continues to impress with its Adidas Ultraboost 22, which provides an excellent balance between cushioning and energy return. The addition of LEP (Linear Energy Push) technology provides an increase in forefoot stiffness for enhanced propulsion.
For runners seeking a responsive and comfortable shoe for long runs, the Ultraboost 22 is an excellent choice. On the downside, some users find the shoe a bit heavy compared to its competitors.
Best Adidas Running Shoe 2023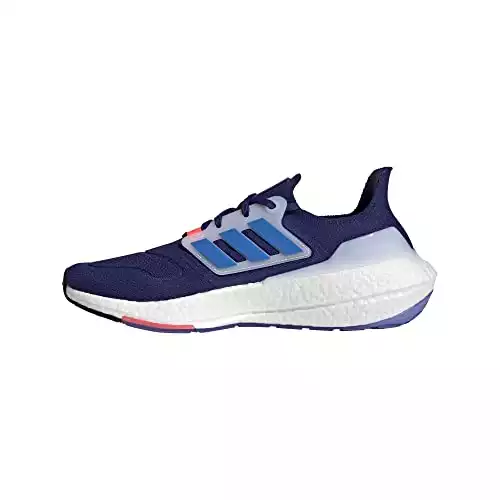 Brooks
Brooks has a long-standing reputation for creating reliable, performance-oriented running shoes. Their standout model for 2023, the Brooks Glycerin 19, provides a plush, cushioned ride with its DNA LOFT technology.
This shoe offers the right balance of comfort, durability, and responsiveness, making it ideal for long-distance running. However, some runners find it less responsive compared to shoes with more modern, energy-returning foams.
Best Brooks Running Shoe 2023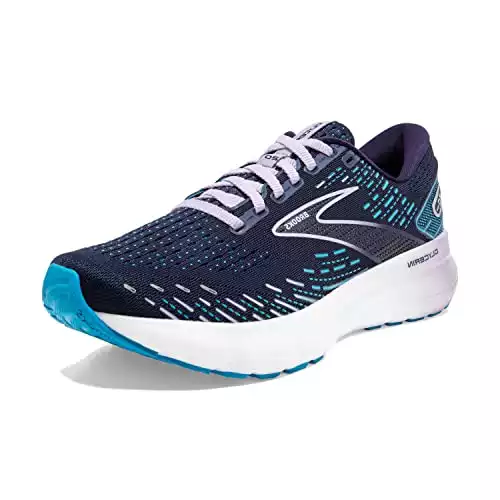 Brooks Glycerin 20
Pros:
Widened platform for smoother, easier transitions

Plush and breathable engineered air mesh upper for a secure fit

Comfortably holding the foot in place

Easy to pull on and off

Secure and precise fit

Optimal support
Buy Now
Asics
Asics, a brand that has always focused on comfort and stability, impresses with their Asics Gel-Kayano 30. The shoe's DYNAMIC DUOMAX technology and SPACE TRUSSTIC technology provide excellent stability and support, making it a favorite among overpronators.
Equipped with the innovative 4D GUIDANCE SYSTEM, it offers adaptive stability, ensuring a supportive and balanced stride during your long-distance training sessions. The midsole has undergone a transformation, now featuring FF BLAST PLUS ECO cushioning and a 4mm increase in stack height. Incorporating approximately 20% bio-based content, this material infuses each step with cloud-like softness.
Deliberately positioned beneath the heel, the new PureGEL technology guarantees a smoother ride, surpassing conventional visible GEL technology by being 65% softer.
The GEL cushioning technology also offers superior shock absorption. However, some runners may find the Gel-Kayano 30 less suitable for speedwork due to its focus on stability and comfort.
Best Asics Running shoe 2023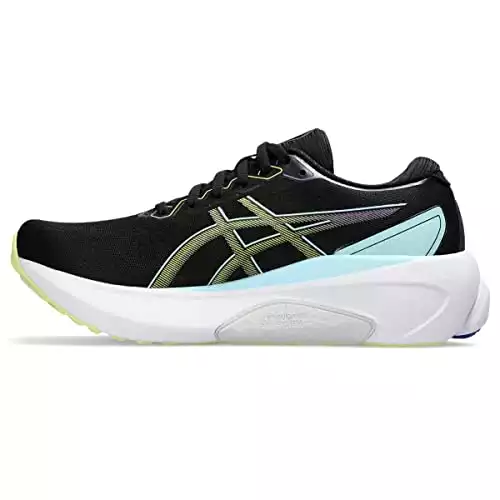 ASICS Gel-Kayano 30
Pros:
Engineered stretch knit upper improves breathability

External back heel counter helps keep the foot stable and provide a more comfortable stride:

4D GUIDANCE SYSTEM feature: Helps create adaptive stability for a more balanced stride

Rearfoot PureGEL technology: Helps provide lightweight cushioning and softer landings

FF BLAST PLUS ECO cushioning is made with approximately 20% bio-based content and helps provide cloud-like comfort:
Buy Now
Hoka One One
Known for their maximalist approach to running shoes, Hoka One One's 2023 standout is the Clifton 9. It offers exceptional cushioning without adding extra weight, thanks to its EVA midsole.
The shoe's early stage Meta-Rocker geometry provides a smooth and propulsive ride, making it a favorite among both road and trail runners. Its only downside is that it may feel too cushioned or less 'grounded' for runners who prefer a more minimalist shoe.
Best Hoka One One Running Shoe 2023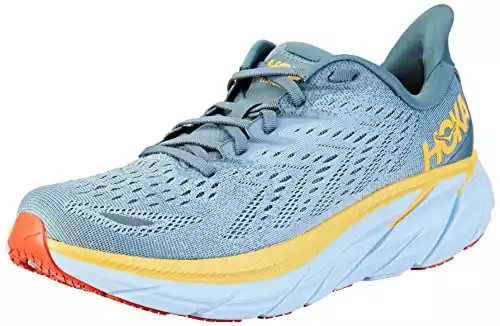 HOKA ONE ONE Clifton
Pros:
Breathable open-engineered mesh upper with seamless synthetic overlays

Breathable textile lining for abrasion-free wear

Removable, foam padded insole for cushioning and support

Durable full-length EVA midsole to absorb shock and offer stability

Durable sole with rubber inserts for grip
Buy Now
Conclusion
Each of these top running shoe brands of 2023 excels in different areas, and the choice largely depends on individual runner preferences such as comfort, cushioning, stability, and weight. Saucony excels in cushioning and comfort, Nike in energy return, Adidas in cushioning and energy balance, Brooks in comfort and durability, Asics in stability and comfort, and Hoka One One in maximal cushioning with lightweight construction.
Ultimately, the best shoe is one that fits well, meets your running needs, and helps you hit the pavement or trails with confidence.
The Benefits of Buying Running Shoes from Top Running Shoes Brands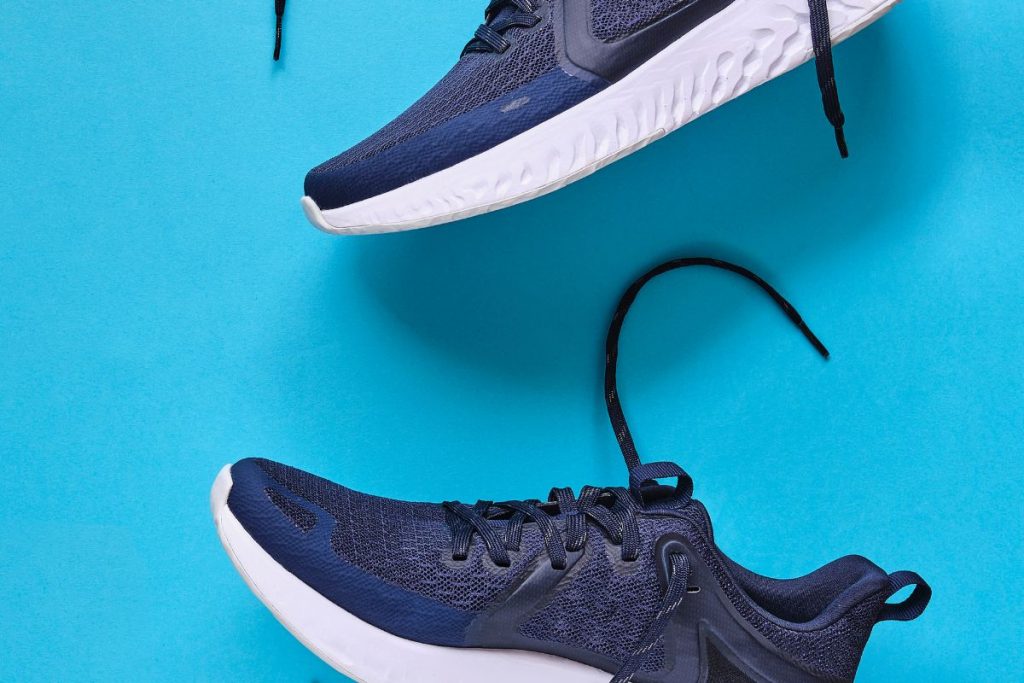 Buying running shoes from top running shoe brands can offer several benefits and advantages. Here are some of the key reasons:
Quality and Durability: Top running shoe brands prioritize the quality of their products. They invest in research, development, and materials to create durable and long-lasting shoes. The shoes are designed to withstand the demands of running, providing better protection and support to your feet.
Performance and Functionality: Top brands often incorporate advanced technologies and innovations into their running shoe designs. They focus on optimizing performance and functionality, such as cushioning, stability, breathability, and flexibility. These features can enhance your running experience, improve comfort, and potentially boost your performance.
Fit and Comfort: Renowned running shoe brands understand the importance of fit and comfort for runners. They invest in designing shoes that cater to different foot types and sizes, offering a wide range of options. This ensures a better fit, reducing the risk of discomfort, blisters, or injuries during your runs.
Injury Prevention: Running shoes from top brands often incorporate specialized features and technologies aimed at reducing the risk of injuries. This includes features like shock absorption, cushioning, arch support, and stability systems. By providing proper support and reducing the impact on your feet and joints, these shoes can help prevent common running-related injuries.
Expertise and Research: Established running shoe brands often have a team of experts, including engineers, designers, and sports scientists, who conduct extensive research and testing. They analyze running biomechanics, gather feedback from athletes, and refine their shoe designs accordingly. This expertise helps ensure that the shoes are optimized for running performance and injury prevention.
Brand Reputation and Trust: Top running shoe brands have built their reputation over time. They have a track record of producing high-quality running shoes that are trusted by professional athletes, running enthusiasts, and customers worldwide. This reputation can provide you with confidence in the brand's commitment to delivering reliable and effective running footwear.
Warranty and Customer Service: Reputable running shoe brands typically offer warranties on their products, covering manufacturing defects or premature wear. They also provide reliable customer service, assisting you with inquiries, returns, or exchanges. This level of support can add peace of mind to your purchase and ensure a positive buying experience.
FAQs – Top Running Shoes Brands
What are the top running shoe brands 2023?
Some of the top running shoe brands include Nike, Adidas, Brooks, New Balance, Asics, Saucony and Hoka One One.
What should I consider when choosing running shoes from top brands?
When choosing running shoes, consider factors such as your foot type, running style, cushioning and stability needs, the terrain you'll be running on, and the specific features offered by each brand.
Are top running shoe brands worth the price?
While top running shoe brands tend to be more expensive, they often offer better quality materials, advanced technologies, and extensive research and development. However, the best running shoe for you is ultimately based on your individual needs and preferences.
How long do running shoes from top brands typically last?
The lifespan of running shoes can vary depending on factors such as frequency of use, running surface, and individual biomechanics. On average, running shoes from top brands can last anywhere from 300 to 500 miles (480 to 800 kilometers), but it's recommended to replace them when you start experiencing discomfort or signs of wear and tear.
Are all top running shoe brands suitable for every runner?
No, not all top running shoe brands are suitable for every runner. Each brand offers a range of models with different features, cushioning levels, and stability options. It's essential to choose a shoe that fits your specific needs, such as pronation control, arch support, or minimalist design.
How do I find the right size in running shoes from top brands?
It's crucial to measure your feet accurately and refer to the brand's size charts, as sizes can vary slightly between brands. Additionally, consider trying on different models and styles within the brand to find the best fit, as shoe sizing can also vary within a brand's lineup.
Where can I purchase running shoes from top brands?
Running shoes from top brands are widely available and can be purchased from various sources such as brand stores, specialty running stores, sporting goods stores, and online retailers. It's recommended to try on shoes in person to ensure proper fit before making a purchase.