Nike has long been one of the world's most popular running shoe brands. Over the past five years, however, the brand has gained an edge over other brands in the international market thanks to a series of innovations. Now you can find a variety of great running shoes for all your needs from the brand. Here I pick the best Nike running shoes of 2023.
Nike is a lifestyle brand with very stylish running clothes, and to complement the equipment, it is often natural to use running shoes from the brand. But it is clear that Nike is also one of the brands that are at the forefront of developing new innovative running shoes.
One of the most striking innovations is the carbon fibre plate running shoe introduced to the public in 2017. These running shoes quickly became popular among runners, and the demand exceeded the supply of the first models of the Nike Vaporfly Next%. I remember having to place a notification among all sellers of the shoes to ensure getting a pair in the early years.
Since then, most brands have followed the trend, and now it is more the rule than the exception to line up on the starting line with a pair of carbon fiber plate running shoes on race day.
Best Nike Running Shoes 2023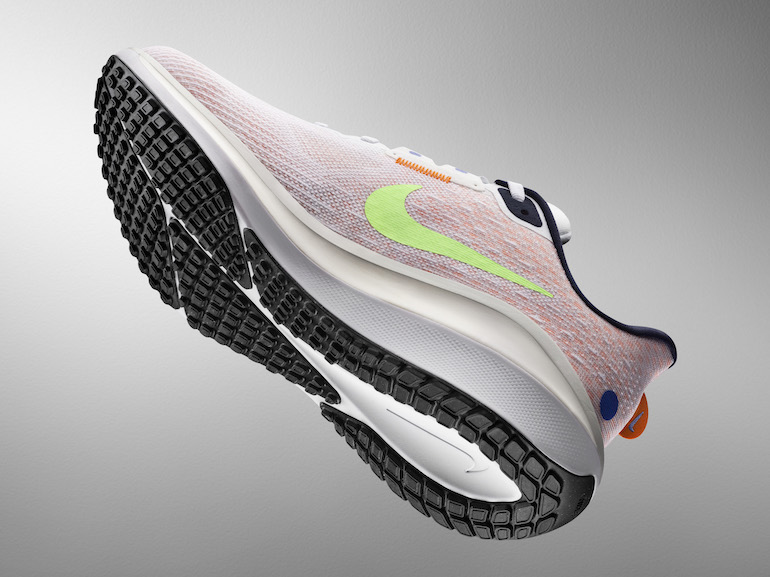 But it's not just carbon fibre plate running shoes that are sought after by Nike. This is also a lifestyle brand with all that entails. Nike also has very stylish training and running clothes, which means that many people choose to match their shoes with their clothes.
In addition, you will find many running shoes from Nike with both better durability and lower price than the premium shoes with carbon fibre soles. Here I bring out all the best Nike running shoes for all purposes.
Nike Invincible 3 – Best New Running Shoes From Nike in 2023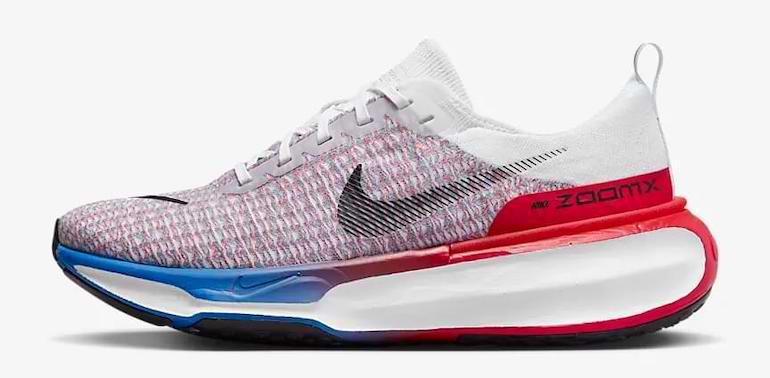 Nike Invincible became very popular right away when released in 2021. This was a type of running shoe with a wide outsole, an ultra-cushioned ZoomX foam midsole, and a soft upper. The Invincible 2 came out in 2022 and featured slight adjustments to the upper but remained largely the same type of shoe.
In this year's version, Nike Invincible 3, there were even bigger updates, and the shoe quickly became a bestseller. Not least thanks to the stylish design that immediately got a lot of attention.
Among the innovations on the shoe was a heel clip that is smaller than in the previous version. This model also got a wider midsole and higher foam material with more cushioning, a more comfortable feel and a sleeker design throughout.
Versatility is the name of the game when it comes to this shoe model. The silhouette makes it stylish for everyday wear or for the gym. But it also has excellent cushioning properties for daily runs. Another unique feature of the shoe is that it has good support. The shaped cushioning protects the foot from being negatively affected by pronation.
Energy return is also excellent in the shoe thanks to the lightweight and responsive Nike ZoomX material.
Another new product for 2023 from Nike that is worth keeping an eye on is the Nike Motiva, which will be launched very soon.
Nike Pegasus 40 – Durable And Versatile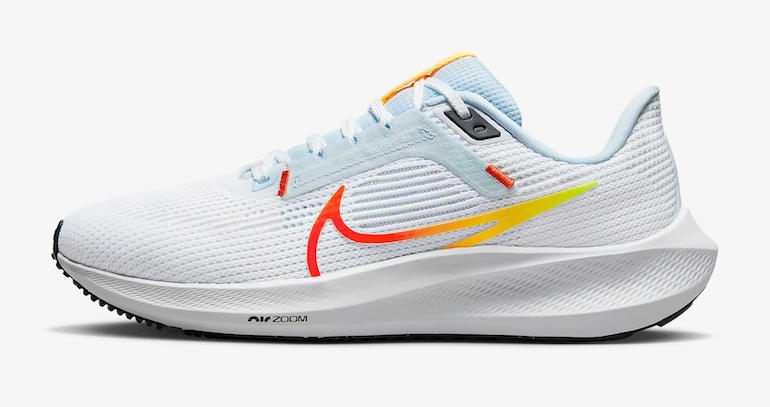 One of the biggest classics among running shoes is the Nike Pegasus, which was launched exactly 40 years ago, in 1983. This year it is already time for version 40 of the Nike Pegasus.
This is a popular running shoe, not least for its versatility. It is stylish for everyday use thanks to its clean design. It's also stable enough to use as a gym shoe while providing good cushioning for running.
Another reason why the Nike Pegasus 40 is so popular is its excellent price/quality ratio. For around $1,000, you get a durable and versatile training shoe.
Nike Alphafly 2 – Best Nike Running Shoes for Marathon 2023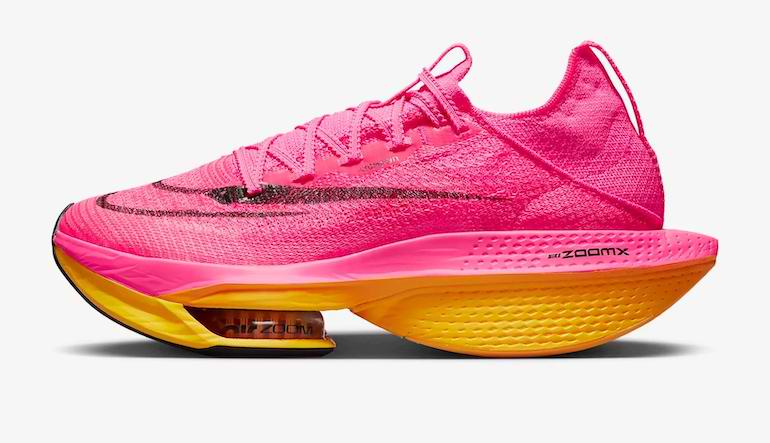 The Nike Alphafly 2 is the company's flagship model and is very popular among elite runners and athletes at most distances. This was the running shoe used by Eliud Kipchoge when he set the world record in the Berlin Marathon in September 2022.
Compared to the first model of the Alphafly, these feel both softer and more responsive in the sole. The energy return on these carbon fibre shoes has always been its main advantage, and it is something that is constantly evolving in each new model released.
Read more about the upcoming Nike Alphafly 3 in the popular post I wrote a few weeks ago.
Nike Vaporfly 3 – Updated Premium Model With Carbon Fibre Plate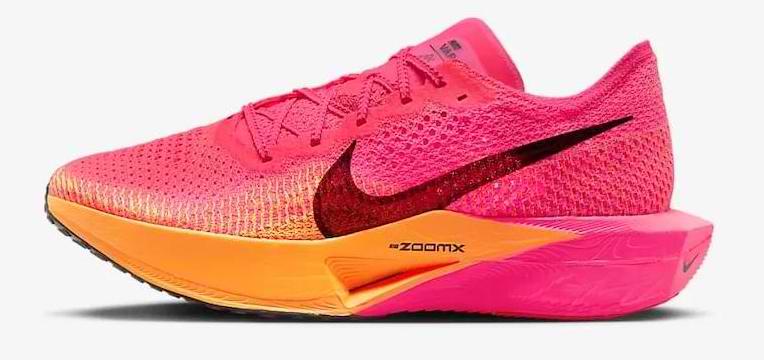 Vaporfly was Nike's first model of running shoes with carbon fibre plate. In the Nike Vaporfly 3, which hit the market in March, several significant updates have been made. Among other things, the model is lighter and has a better transition in the running step than in previous models.
That the model is appreciated is evident not least in its popularity with elite runners in races around the world. As in the case of the Alphafly, the updates seem to have been successful – something that is far from the case in many of the running shoes launched on the market.
Nike Zoom Fly 5 – Best For Treadmills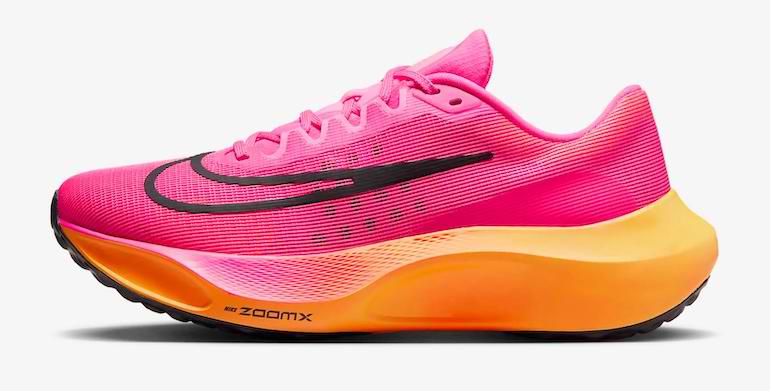 The Nike Zoom Fly is a model that I have owned ever since the first model hit the market in 2017. This was one of the shoe models that got rid of my problems with Morton's Neuroma thanks to its hard and thick forefoot. In other words, this is one of the best running shoes for Morton's Neuroma.
I also think this running shoe is one of the absolute best for treadmills because the treadmill itself has some cushioning, and these do not give an excessive bounce in the step.
The newest model Nike Zoom Fly 5 is both more responsive and has better energy return than previous models of the shoe thanks to more ZoomX foam. Above all, I recommend this shoe for all those who want an affordable and durable running shoe for many different purposes. Just like the Pegasus, this shoe is very versatile.
Nike React Infinity 3 – Best Nike Running Shoes For Beginners and Heavy Runners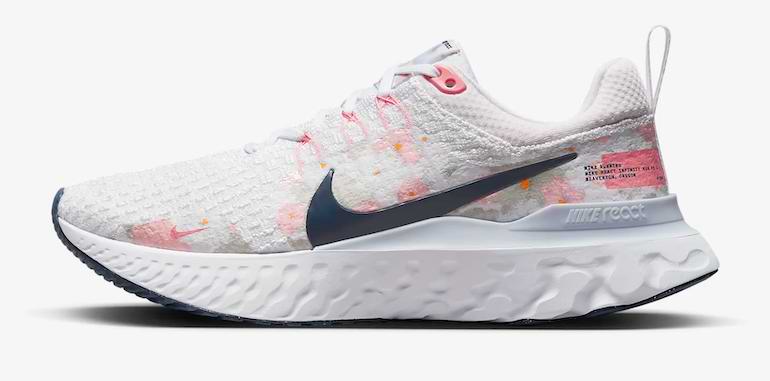 The Nike React Infinity is a running shoe designed specifically for injury-prone runners with its wide and soft sole. This is also the model I have chosen when buying running shoes for my girlfriend in recent years, and I also own the Nike React Infinity 3 myself.
In relation to previous models, I may find the thicker tongue somewhat annoying, but otherwise, this is an excellent running shoe for many purposes. However, I don't use it much for running because the front part is slightly too thin for my problems with Morton's Neurom.
Nike Tempo – Nicest Running Shoes From Nike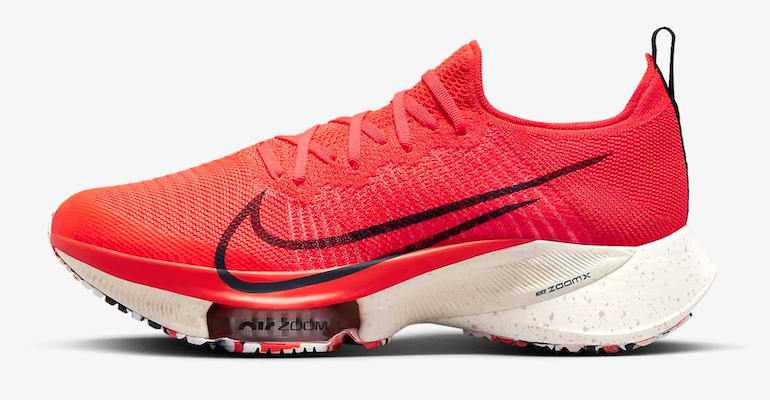 Nike Tempo is another model of Nike running shoes that I have had ever since they were launched. This is largely marketed as a cheaper alternative to the flagship model Alphafly.
However, there are significant differences. The running feels cannot really be compared to the Nike Alphafly due to the lack of a carbon fibre plate. The midsole is also quite hard compared to many other running shoes on the market. At the same time, this means that the shoe has good protection against Morton's Neuroma. It is also a very comfortable and stylish shoe model for many different purposes.
I have mainly used this shoe model for calm and light passes, but it also gives a really good push-off in tougher passes. Another advantage is the design of the outsole, where the grip is placed where the foot needs it most. Something that provides a good grip on all types of surfaces.
Nike Zegama – Best Nike Running Shoes for Trail Running 2023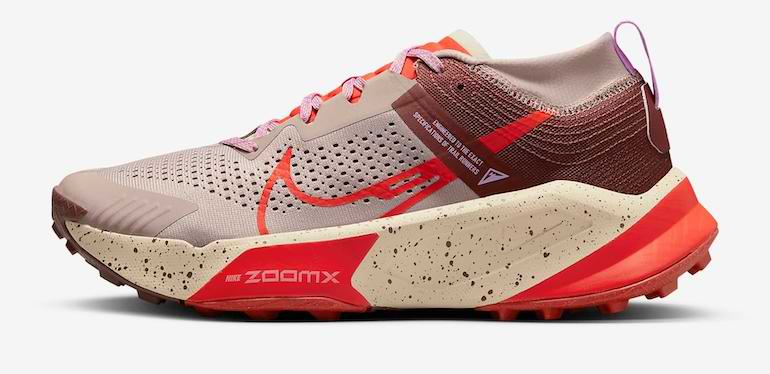 It's clear that Nike has entered the field of off-road shoes in recent years. One of the best Nike shoes in that area is the Zegama which has a lightweight Nike ZoomX midsole that is extra high to provide good cushioning even for longer runs.
The Zegama has an excellent grip with its rough and deep pattern and a wide sole for good stability. The shoe also has a specially designed mesh on the upper that is both stronger and more flexible than the regular mesh you find on their other running shoes.
Those were my choices for the best Nike running shoes in 2023. But there are many other great models from the brand, including lightweight shoes for racing.
Frequently Asked Questions – Best Nike Running Shoes 2023
What makes Nike running shoes different from other brands?
Nike running shoes are known for their advanced technology and innovative design. They have a range of styles and models with unique features such as Flyknit, React foam and Zoom Air technology. These features are designed to provide maximum comfort and support for different types of runners.
What is Flyknit technology?
Flyknit technology is a woven material used in Nike running shoes that provides a lightweight, form-fitting and breathable upper. The material is designed to adapt to the shape of your foot and provide support where it is most needed.
What is React foam technology?
React foam is a type of foam used in Nike running shoes that provides a high level of cushioning and energy return. This foam is designed to provide a responsive and comfortable ride for runners.
What is Zoom Air technology?
Zoom Air technology is a type of cushioning used in Nike running shoes that provides a responsive and lightweight feel. It consists of tiny fibres that compress and spring back into shape, providing a cushioned and stable platform for running.
Which Nike running shoes are best for long-distance running?
Nike has a range of running shoes suitable for long-distance running, including the Nike Air Zoom Pegasus 40, Nike React Infinity 3, Nike Vaporfly 3 and Nike Alphafly 2 are some of the most popular running shoes from the brand.
Which Nike running shoes are best for trail running?
The Nike Air Zoom Terra Kiger and Nike Wildhorse are two popular options for trail running. These shoes have durable outsoles and are designed to provide traction and stability on uneven terrain. The Nike Zegama is another great option with good cushioning and stability for off-road running.
What are the benefits of wearing Nike running shoes?
Wearing Nike running shoes can provide a range of benefits, including improved comfort, support and performance. The advanced technology used in Nike running shoes can help reduce the risk of injury and improve running efficiency.
Are Nike running shoes normal in size?
Nike running shoes are slightly small in size, so I recommend buying one size larger than your normal size. This is generally good advice, regardless of the brand.
Are Nike running shoes suitable for all types of runners?
Nike running shoes are designed to accommodate a range of different types of runners, from beginners to experienced runners. They offer a variety of styles and models with different features and technologies to suit different needs.
Can I use Nike running shoes for other types of training?
Nike running shoes are designed specifically for running, but many models can also be used for other types of exercise, such as walking or gym workouts. However, it is important to choose the right shoe for the specific activity you are doing. I can especially recommend the Nike Pegasus 40 for gym workouts and walking.
Are Nike running shoes durable?
Nike running shoes are generally durable and designed to withstand the wear and tear of regular running. However, the lifespan of the shoes depends on how often they are used and the conditions in which they are used. However, the trend is towards more durable running shoes at Nike. Some previous models have had shortcomings in terms of durability, but Nike has addressed this in the updated versions.
Can I customize my Nike running shoes?
Nike offers a range of customization options for its running shoes, allowing you to choose the colours and designs of your shoes. This can be done via their website.

Are Nike running shoes worth the price?
In general, Nike running shoes are very affordable. This is especially true for models like the Pegasus and Zoom Fly, which have a medium price and excellent durability. But even their premium models like the Alphafly are now affordable thanks to the updates made to make them more durable.
What are the best Nike running shoes for beginners?
The Nike Pegasus and React Infinity are good options for beginners because they provide plenty of cushioning and support at an affordable price.
Are Nike running shoes good for marathons?
Yes, Nike running shoes provide enough support and cushioning for marathon runners. The Nike Vaporfly 3 and Nike Air Zoom Alphafly 2 are two popular models among elite marathon runners.