HOKA® has launched its latest race-ready marvel, the Mach X. As the latest member of the renowned Mach series, the Mach X is a road shoe that fuses the necessity of daily comfort with the thrill of racing speed, pushing your everyday workout to new heights.
Hoka One One running shoes have become extremely popular around the world thanks to their unique features. This includes substantial cushioning while the shoes are very light. Last month Hoka One One came out with one of its most interesting news of the year when one of the brand's most popular models got a carbon fibre plate in the midsole.
New Hoka Mach X Running Shoes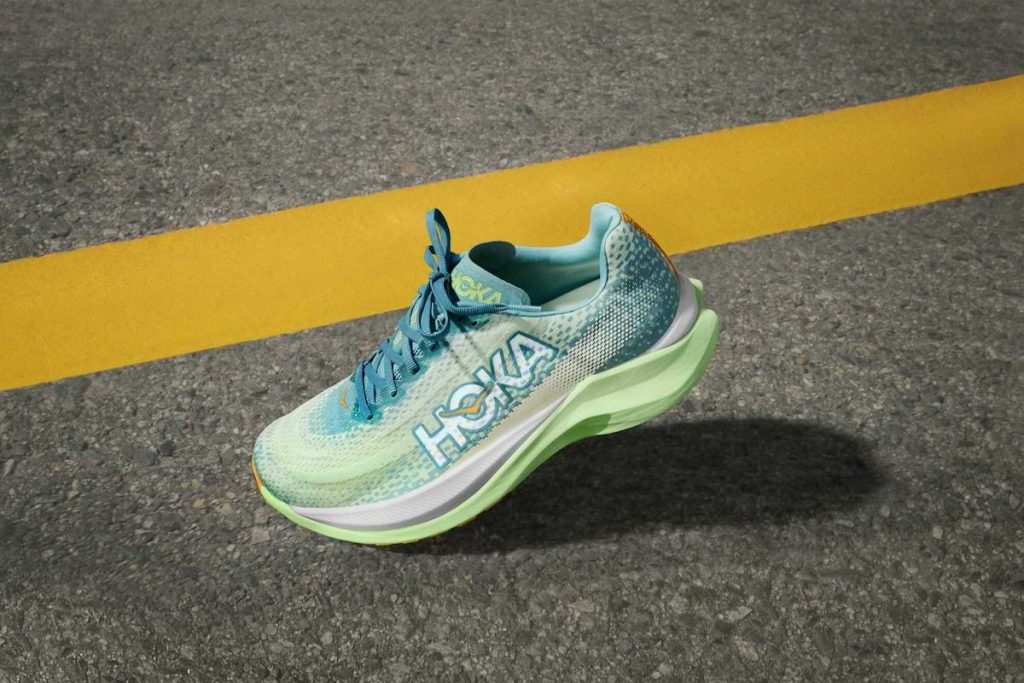 In line with the requests of dedicated HOKA athletes who wanted a propulsive addition to their workouts, the Mach X integrates the familiar comfort of the Mach series with an innovative Pebax® propulsion plate.
The result? A versatile training companion that not only provides elevated cushioning and responsiveness but also ensures endurance for consistent mile-long runs without straining the body.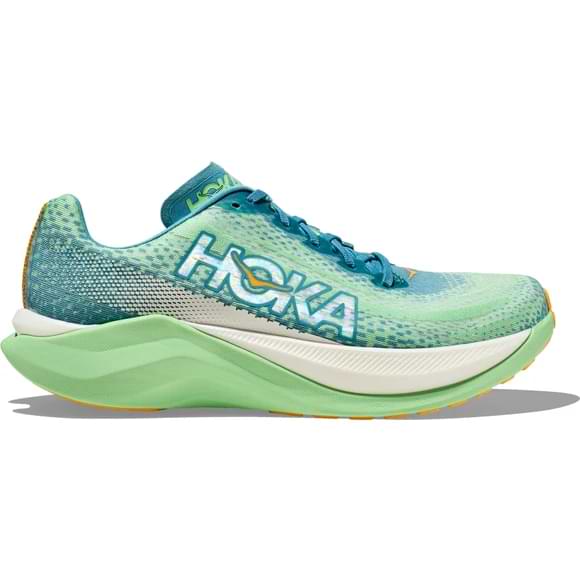 "The Mach X is more than a tempo shoe; it's a revolution in stride for runners focused on the fast pace of our competitive athletes," comments Colin Ingram, Vice President of Products at HOKA. "It's a pleasure for us to present an everyday training shoe that combines cushioning with a lively response, providing the signature HOKA experience. If you are aiming for the fastest footprint, the Mach X is your right choice."
A step above HOKA's non-plated design, the Mach X proves to be a sharper and faster choice, developed through rigorous testing. The midsole, with its Pebax® propulsion plate and state-of-the-art foam compounds, offers a harmonious blend of propulsion and stability suitable for regular use.
Read more: Best running shoes with a carbon fiber plate in the midsole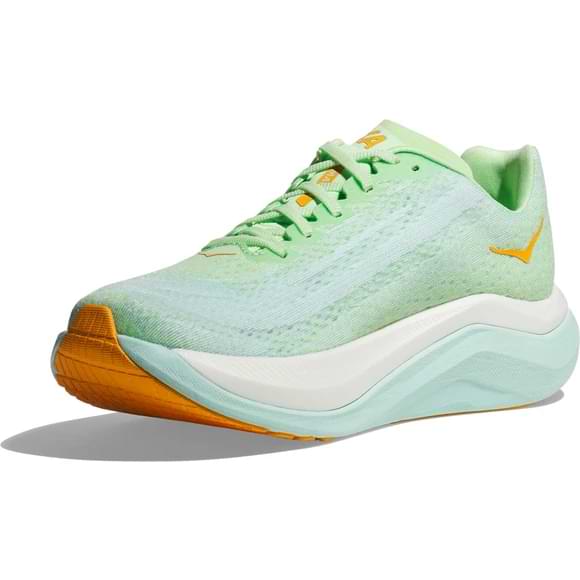 The key element, the PEBA foam, provides the extra bounce, while the firmer lower midsole provides more predictability than your standard racing shoe, making it an ideal training shoe for off-track endeavours.
To ensure long-lasting performance and firm grip, the Mach X has a wider outsole, which complements the new midsole technology. The upper design, with a gusseted tongue and creel jacquard construction, provides a streamlined, speed-friendly fit.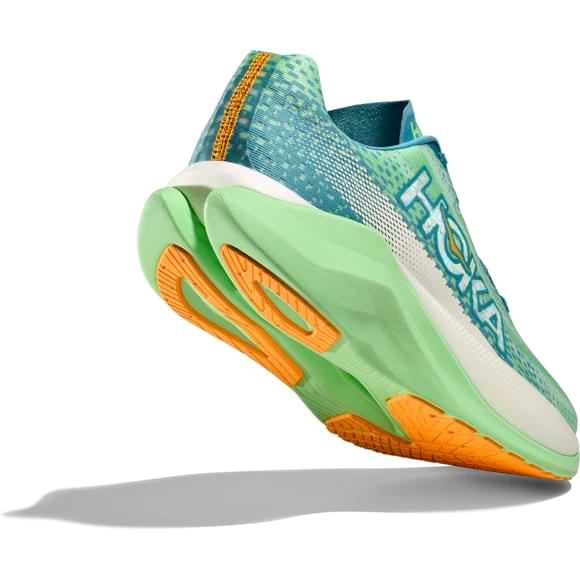 The lightweight breathability and added comfort of the Mach X make it a reliable choice for longer runs.
The Mach X is now available for purchase online at Marathon Sports and other HOKA retailers worldwide.