COROS Wearables Inc, a well-known name in the field of GPS sports watches, has unveiled its latest innovation – the PACE 3 GPS sports watch. This remarkable new watch promises a host of advanced features tailored for the multi-sport athlete. In this COROS PACE 3 review, I'll take you through the key features and compare it to other popular options on the market.
I have previously mentioned the COROS PACE 2 as one of the most affordable in my post on the best running watches. Therefore, it is now especially interesting when the sequel to this watch is now on the market. This was also the GPS running watch worn by Eliud Kipchoge when he won the 2023 Berlin Marathon, which has further increased interest in the new release.
COROS PACE 3 Release Date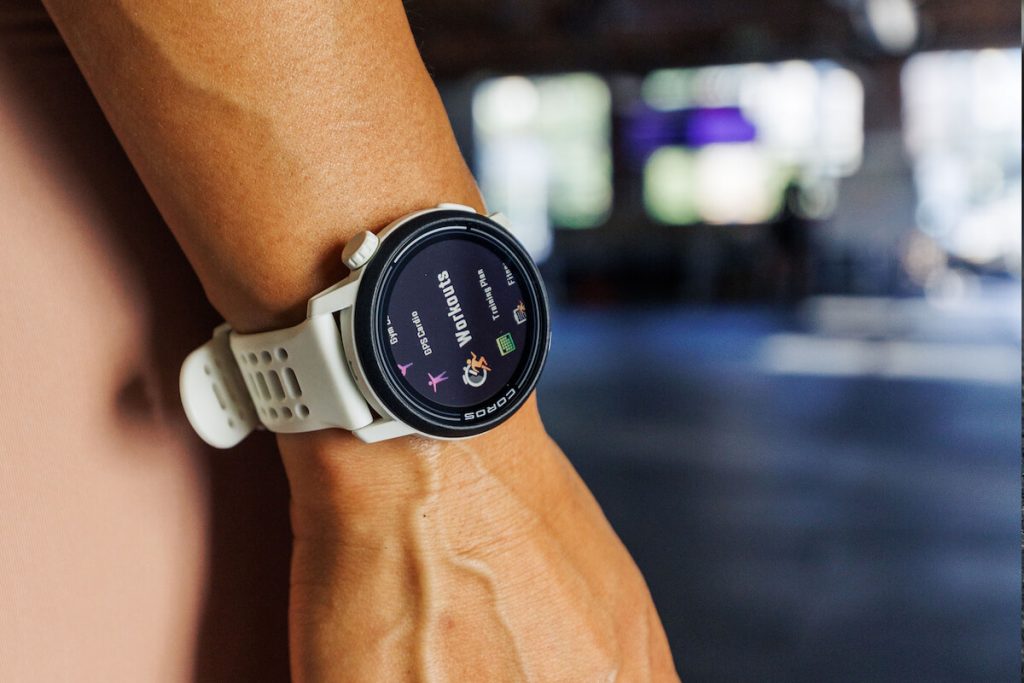 A common question regarding COROS PACE 3 is when the watch will be released. COROS PACE 3 was already launched at the end of September 2023, and The Track Edition came out in October 2023.
However, it has not been available in all markets at the same time, so the COROS PACE 3 launch date also depends on where in the world you live.
COROS PACE 3 Review- The Key Features of the New COROS PACE 3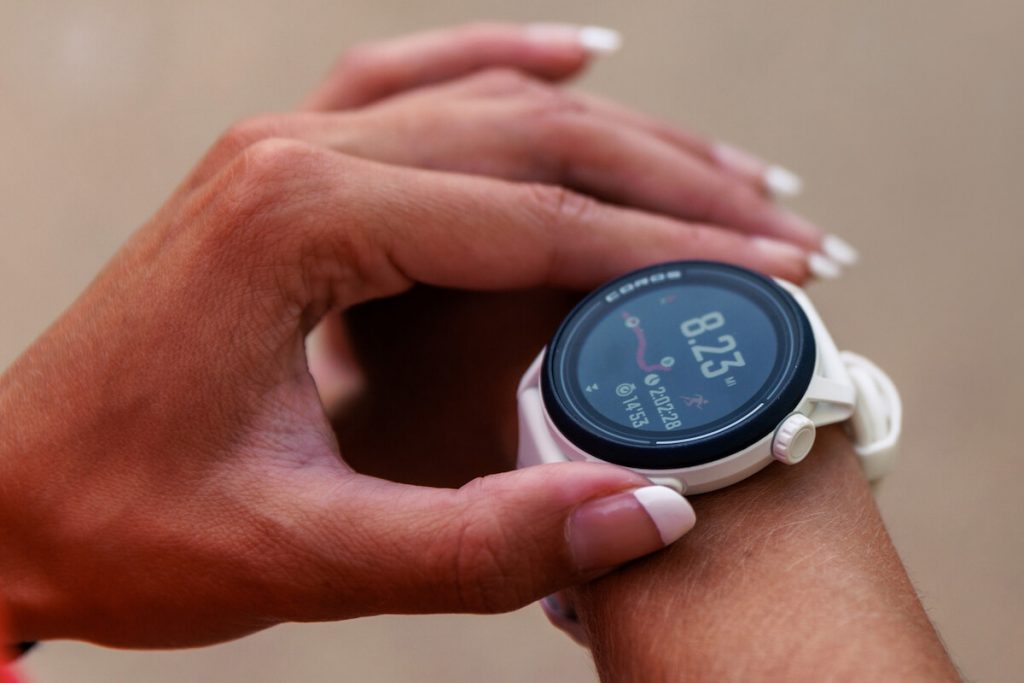 The new COROS PACE 3 has a number of updated features compared to PACE 2. Here are some of them:
Improved GPS Capability
The PACE 3 features a state-of-the-art All Systems satellite chipset that promises to maintain impeccable GPS accuracy. With an optional Dual Frequency feature, users can expect accurate data even in challenging locations like dense forests or tall skyscrapers.
Extended Battery Life
Prioritizing endurance, the watch offers an incredible 38 hours of continuous GPS tracking. Alternatively, for users seeking longer daily functionality, there is an impressive 24-day battery life with regular use.
Advanced Navigation Tools and Transflective Display Technology
With PACE 3's Breadcrumb Navigation and Turn-By-Turn Alerts ensuring safe exploration beyond familiar territory and for optimal visibility, PACE 3 is also equipped with an always-on touchscreen. Whether you're in broad daylight or the darkest of nights, the watch ensures easy readability.
Entertainment on the Go
Now you can also download, store and play MP3 music directly from your watch, enhancing your workout experience. Pair it with Bluetooth headphones or speakers and you're good to go. This was one of the weaknesses of the previous model and has now been addressed.
Various Health and Fitness Measurements and Activity Modes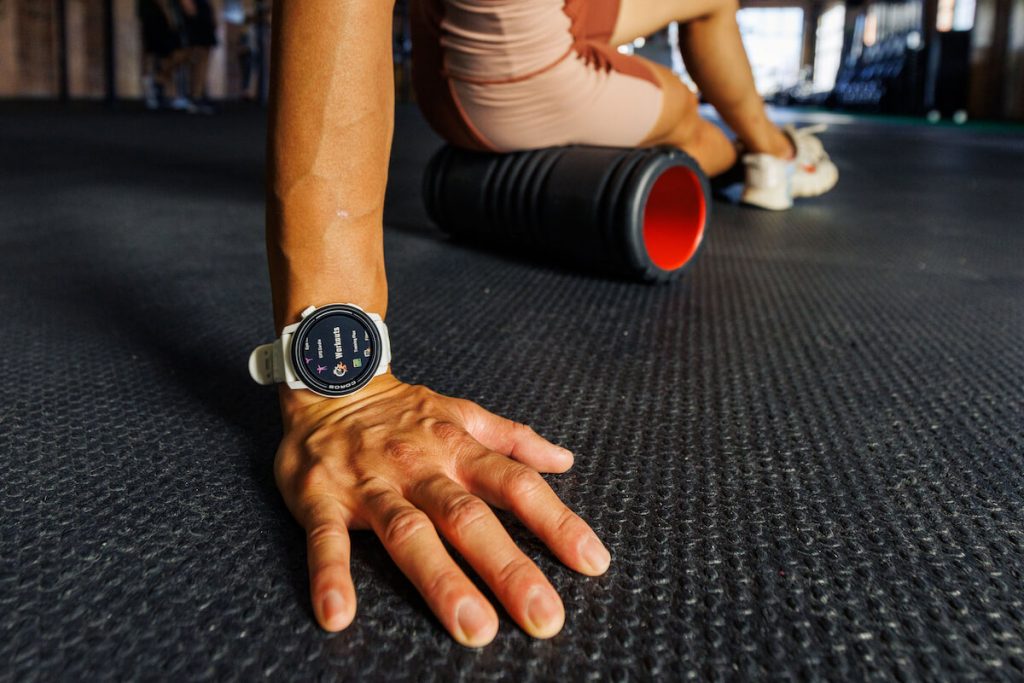 You can also keep track of your health with the next generation optical heart rate sensor. Track accurate heart rate data, monitor your sleep, measure SpO2 and benefit from wear detection. Whether you hike, run, ski or snowboard, PACE 3 is equipped to measure everything with precision.
COROS PACE 2 was the lightest running watch on the market when it was launched and COROS PACE 3 is also incredibly light on the arm at 30g.
Price and Availability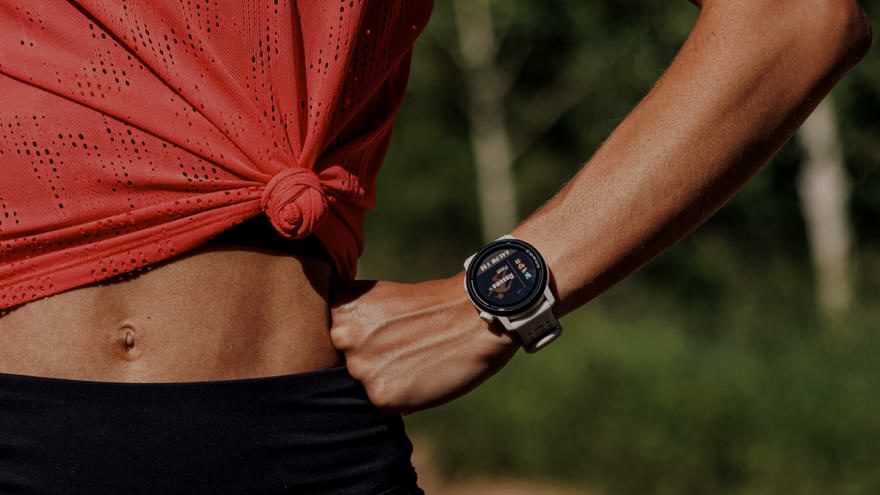 PACE 3 is launched in five stylish variants, including white nylon, white silicone, black nylon, black silicone and the exclusive PACE 3 Track Edition.
COROS PACE 3 has a price tag of $229, and it is now available on for example Amazon. One of the features that I want to draw special attention to in this COROS PACE 3 review is its excellent price/quality ratio. You get very much for what you pay for with this watch.
Every PACE 3 user also gets free access to a comprehensive range of COROS training solutions:
COROS EvoLab: This revamped platform revolutionizes sports training, offering tailored insights into fitness, fatigue and performance.
COROS Training Hub: A state-of-the-art tool for in-depth training analysis that facilitates direct interaction with your coach.
COROS Coaches: Benefit from authentic advice and personalized guidance from the expert team at COROS.
Customized training plans: Tailored plans ranging from a 5-kilometer race to an Ultra, designed by you, your coach or renowned COROS Pro Athletes, including Emelie Forsberg, Kilian Jornet and Molly Seidel.
Is COROS as Good as Garmin?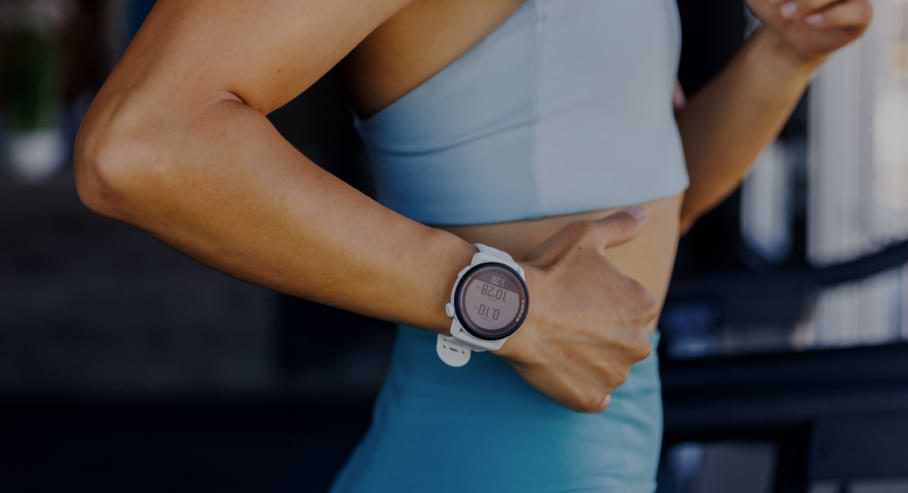 In this COROS PACE 3 review, I've told you about the main features of the watch. But there are more well-known brands on the market, so it's natural to ask how this one stacks up against Garmin's newest models of GPS running watches.
Coros and Garmin are both highly respected brands of GPS watches known for their accuracy, durability and advanced features. Although they both cater to athletes and fitness enthusiasts, they have different strengths and weaknesses that make them better suited to different types of users.
COROS
Strengths:
Longer battery life
Lightweight and comfortable design
Advanced workout metrics and analysis
Excellent customer support
Weaknesses:
Fewer smartwatch features
No built-in mapping or navigation
Smaller ecosystem for apps
Garmin
Strengths:
Wider range of features, including smartwatch features, music storage and contactless payments
More advanced GPS and mapping features
Larger ecosystem of apps
Proven track record of reliability and innovation
Weaknesses:
Battery life not as long as Coros
Some models can be bulky or heavy
Can be more expensive than equivalent Coros models
Choosing Between COROS and Garmin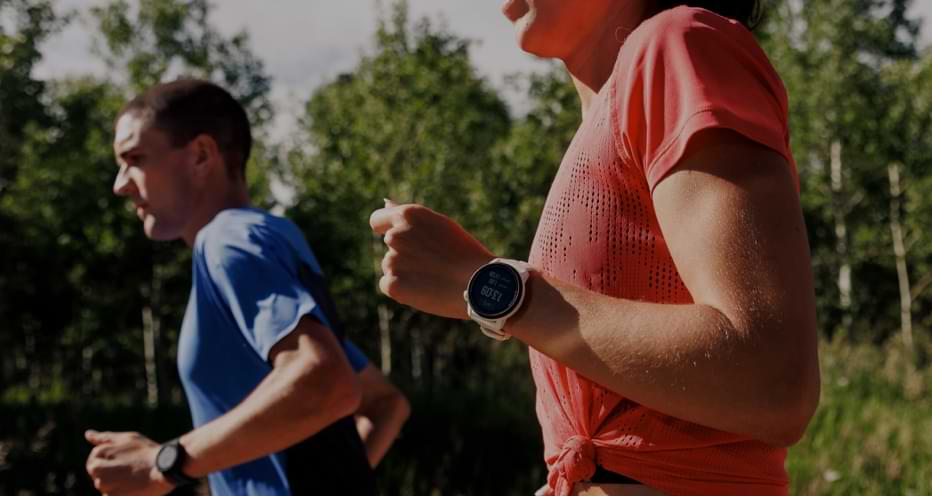 The best choice for you depends on your individual needs and preferences. If you're a serious athlete who prioritizes advanced training metrics and long battery life, Coros is a good option. If you also want a watch with smartwatch features, music storage and built-in mapping, Garmin is a better choice.
Here is a table summarizing the main differences between Coros and Garmin:
| Feature | COROS | Garmin |
| --- | --- | --- |
| Battery life | Longer | Shorter |
| Design | Light and comfortable | Bulky or heavier |
| Exercise measurement | Advanced and insightful | Good, but not as advanced as Coros |
| Smart watch features | Fewer | More |
| GPS and mapping | Basic | Advanced |
| App ecosystem | Less | Bigger |
| Price | More affordable | More expensive |
Is the COROS PACE 3 Good for Trail Running?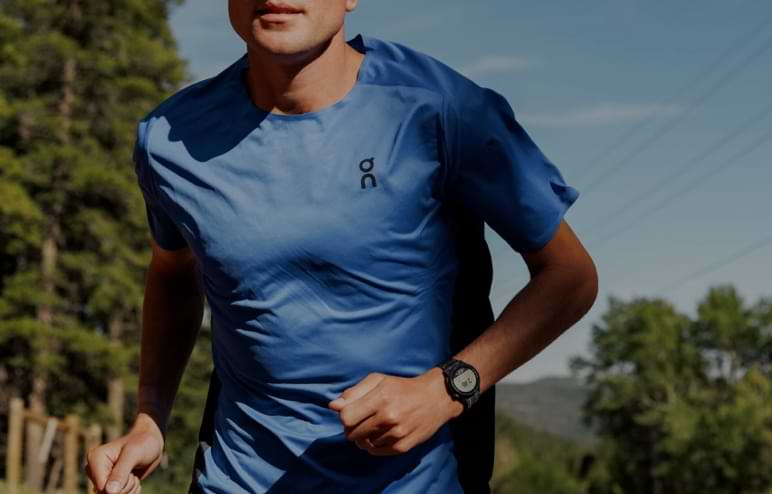 The COROS PACE 3 is a great choice for trail running. It has a variety of features that make it well-suited to take on the challenges of the trails, including:
Long battery life: With up to 38 hours of continuous GPS tracking, PACE 3 can handle even the longest runs.
Accurate GPS tracking: PACE 3 uses a new multi-network, dual-frequency GPS chip, ensuring accurate tracking even in difficult terrain.
Lap-by-lap navigation: PACE 3's breadcrumb navigation and turn-by-turn warnings help you stay on track, even on unfamiliar trails.
Music: PACE 3 lets you store and play music directly from your watch, so you can listen to your favorite tunes while you run.
Pulse ox measurement: PACE 3 measures your blood oxygen saturation (SpO2), which can be useful for monitoring your performance at high altitudes.
Lightweight and comfortable: PACE 3 is one of the lightest and thinnest GPS watches on the market, making it comfortable to wear throughout the day.
In addition to these features, the PACE 3 also has a variety of other features that are useful for trail runners, including
Elevation profile: PACE 3's elevation profile shows the ups and downs of the trail, so you can be prepared for any challenges.
Distance to destination: PACE 3 shows the distance to the next checkpoint or final destination, so you can track your progress and stay motivated.
Deviation alert: PACE 3 warns you when you deviate from the route so you can quickly get back on track.
Checkpoint: PACE 3 allows you to mark checkpoints along the trail, so you can easily track your progress and find your way back.
Overall, the COROS PACE 3 is a versatile and well-equipped GPS watch that is well-suited for trail running. Its long battery life, accurate GPS tracking and turn-by-turn navigation make it a great choice for runners of all levels.
I hope that with this COROS PACE 3 review I could help you in a possible purchase decision. Good luck to you!
Frequently Asked Questions about COROS PACE 3
What is the COROS PACE 3 running watch?
COROS PACE 3 is a GPS sports watch designed for runners of all levels. It is lightweight, comfortable and has a long battery life. The PACE 3 records a variety of metrics such as pace, distance, heart rate, elevation and calories burned. It also has a number of advanced features, such as training plans, analysis of training data and navigation.
What are the main features of the COROS PACE 3 running watch?
Here are some of the key features of the COROS PACE 3 running watch:
– GPS tracking
– Monitoring of heart rate
– Altitude difference tracking
– Tracking of calories burned
– Training plans
– Analysis of training data
– Navigation
– Long battery life
– Water resistant
– Lightweight and comfortable design
How long is the battery life of the COROS PACE 3 running watch?
The COROS PACE 3 running watch has a battery life of up to 20 days in standard mode and up to 40 days in UltraMax mode.
Is the COROS PACE 3 running watch water-resistant?
Yes, the COROS PACE 3 running watch is water resistant up to 5 ATM, which means it can be submerged in water up to 50 meters deep.
What sensors does the COROS PACE 3 running watch have?
The COROS PACE 3 running watch has the following sensors:
– GPS
– Heart rate monitor
– Accelerometer
– Gyroscope
– Barometer
How accurate is the heart rate of the COROS PACE 3 running watch?
The COROS PACE 3 running watch uses a new optical heart rate sensor with improved accuracy. The watch's heart rate accuracy is typically within 1% of the heart rate measured with a chest strap.
What operating systems does the COROS PACE 3 running watch work with?
The COROS PACE 3 running watch works with iOS and Android devices.
How do I connect the COROS PACE 3 running watch to my phone?
To connect the COROS PACE 3 running watch to your phone, you need to download the COROS app and follow the instructions in the app.
How do I update the software on my COROS PACE 3 running watch?
To update the software on your COROS PACE 3 running watch, you need to connect the watch to your phone and use the COROS app.
Can I customize the data pages on the COROS PACE 3 running watch?
Yes, you can customize the data pages on the COROS PACE 3 running watch. You can do this by using the COROS app.