The Brooks Glycerin is one of the most popular running shoes in the US, with a long history dating back to the early 2000s. With the 21st model of the shoe coming up, the interest is greater than ever. Here we'll tell you everything we know about the Brooks Glycerin 21 release date, and what to expect from the new shoe.
With a focus on support and durability, Brooks Glycerin is a favorite among many runners. The new Brooks Glycerin 21 is likely to be a good choice for runners of all levels, but especially those who are looking for a shoe that can handle long runs and high mileage.
Brooks Glycerin 21 Release Date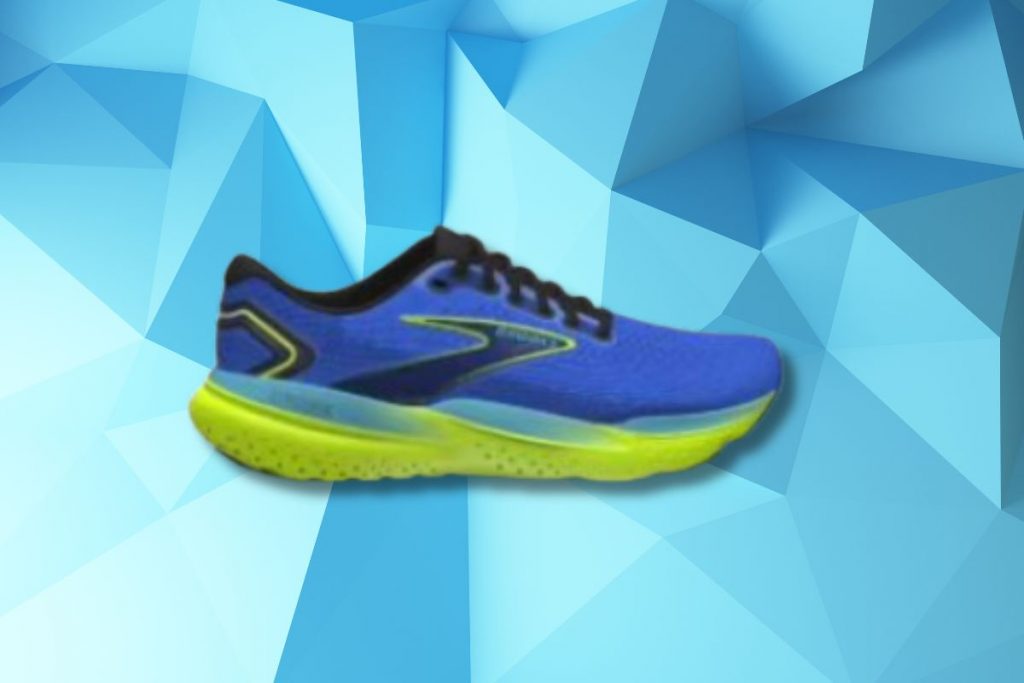 The Brooks Glycerin 21 will be released on the 1st of February 2024. Here are some specific features that Brooks Glycerin 21 will have:
Plush cushioning: The Glycerin is known for its soft and responsive cushioning, which is provided by a combination of DNA LOFT and DNA AMP midsoles. This cushioning is designed to absorb impact and provide a smooth ride, even on long runs.
Supportive fit: The Glycerin features a supportive fit that is designed to help prevent overpronation. It is also likely to have a comfortable upper that is made of breathable materials.
Durable construction: The Glycerin is built to last, with durable materials and construction. This makes it a good choice for runners who are looking for a shoe that can withstand high mileage.
Better and more cushion: A revised midsole design that provides even more cushioning and energy return
New upper: A new upper material that is more breathable and lightweight
New outsole design: A new outsole design that is more durable and provides better traction
Read more: Brooks Ghost 16 release date
The Difference Between Brooks Glycerin 19 and Brooks Glycerin 20
The Brooks Glycerin shoe model has had some major updates over the years. Here are the changes that were made on the Glycerin 20 compared to Glycerin 19.
The main difference between the Brooks Glycerin 19 and 20 is the new nitrogen-infused DNA Loft v3 midsole in the Glycerin 20. This new midsole is designed to be softer, more responsive, and more durable than the previous DNA Loft midsole in the Glycerin 19.
Other changes to the Glycerin 20 included:
A slightly thinner outsole
A redesigned flex groove in the forefoot for better responsiveness
A new upper material that is more breathable and conforming
Overall, the Brooks Glycerin 20 is a more responsive and durable shoe than the Glycerin 19, while still maintaining the same soft and cushioned ride.
Judging by the general trend in running shoes, we can expect further improvements in cushioning on Brooks Glycerin 21 compared to Brooks Glycerin 20. We can also certainly expect a slightly slimmer design and a lighter weight of the new Brooks Glycerin 21.
Here is a table that summarizes the key differences between the two shoes:
| Feature | Brooks Glycerin 19 | Brooks Glycerin 20 |
| --- | --- | --- |
| Midsole | DNA LOFT | Nitrogen-infused DNA Loft v3 |
| Outsole | Thicker | Thinner |
| Forefoot flex groove | Horizontal | Vertical |
| Upper material | Mesh | More breathable and conforming mesh |
Read more: Release dates of running shoes
Best New Brooks Running Shoes 2023
About The Brooks Glycerin Shoe Model
The Brooks Glycerin shoe model was first released in 2002. Over the years, Brooks has continued to release updated versions of the Glycerin, each aiming to provide improvements and innovations in comfort, cushioning, and performance for runners.
The Brooks Glycerin is a well-regarded shoe model in the world of running, known for its plush cushioning and supreme comfort. As with many shoes, the specific features and characteristics can evolve from one version to the next, but the Glycerin's hallmark has always been its premium cushioning.
1. Cushioning: Brooks utilizes its DNA Loft technology in the Glycerin model, offering runners plush cushioning without compromising responsiveness and durability. The DNA Loft is designed to give a soft and luxurious underfoot feel, making long runs and recovery runs particularly enjoyable.
2. Upper: Over the years, the Glycerin models have featured engineered mesh uppers that are both flexible and breathable. This ensures the shoe conforms to the shape of the foot, providing a secure yet non-restrictive fit. Some versions have also incorporated 3D Fit Print technology, which offers targeted stretch and structure for a more personalized fit.
3. Outsole: The Glycerin typically features a durable rubber outsole with a design that promotes even wear. This means that runners can expect a good lifespan from the shoe, even after logging many miles.
4. Fit and Feel: Many runners appreciate the plush interior lining and the comfortable fit of the Glycerin, describing it as running on clouds. The shoe has a reputation for accommodating a variety of foot shapes, thanks to its adaptable upper and roomy toe box.
5. Usage: Given its high level of cushioning, the Brooks Glycerin is particularly suitable for long-distance runs, recovery runs, and daily training. While it might not be the choice for speedwork or racing (due to its slightly heavier weight compared to performance shoes), its plush cushioning makes it a favorite among those who prioritize comfort.
6. Evolution: As with most running shoes, the Brooks Glycerin has seen numerous iterations, with each version bringing about tweaks and improvements based on runner feedback and technological advancements.
7. Aesthetics: Beyond functionality, the Glycerin models are also known for their aesthetic appeal, offering a variety of colorways to suit different tastes. The design has been both modern and sleek, making them suitable for casual wear as well.
In summary, the Brooks Glycerin is a flagship neutral running shoe that has garnered a loyal following among runners for its exceptional comfort and reliable performance. Whether one is a seasoned marathoner or a casual runner, the Glycerin offers a blend of plush cushioning and durability, making it a worthy contender in the realm of premium running shoes.
We for sure look forward to the Brooks Glycerin 21 release date that is scheduled to happen soon!
FAQs about Brooks Glycerin 21 Release Date
When will the Brooks Glycerin 21 be released?
Brooks Glycerin 21 will be released on the 1st of February 2024.
What will be the key features of the Brooks Glycerin 21?
The Brooks Glycerin 21 will feature a new upper. It will maintain the same DNA LOFT and DNA AMP midsole cushioning system as the previous model but with more cushion. The Glycerin 21 is designed to provide a soft, responsive, and supportive ride for runners of all levels.
How much will the Brooks Glycerin 21 cost?
The Brooks Glycerin 21 is expected to cost the same as the previous model, which was $160 USD.
Where can I buy the Brooks Glycerin 21?
The Brooks Glycerin 21 will be available for purchase on the Brooks website, as well as at select running specialty stores.
What are the biggest changes to the Brooks Glycerin 21?
The biggest change to the Brooks Glycerin 21 is a more cushioned midsole and new upper.