Saucony, the renowned global running lifestyle brand, has made an exciting stride forward in the running shoe industry with the launch of their new everyday running shoe, the Kinvara Pro. This innovative shoe utilizes carbon-plated and PEBA-based technology, features commonly found in marathon racing shoes, to ensure an efficient and effortless running experience for the everyday athlete.
There is a strong trend with running shoes with carbon fiber plate right now and many brands have even started to add the material in the midsole on several of their most classic models of running shoes. Recently launched Hoka Mach X is an example of this and now comes another interesting news in the running world when Saucony Kinvara Pro is launched.
New Features on Saucony Kinvara Pro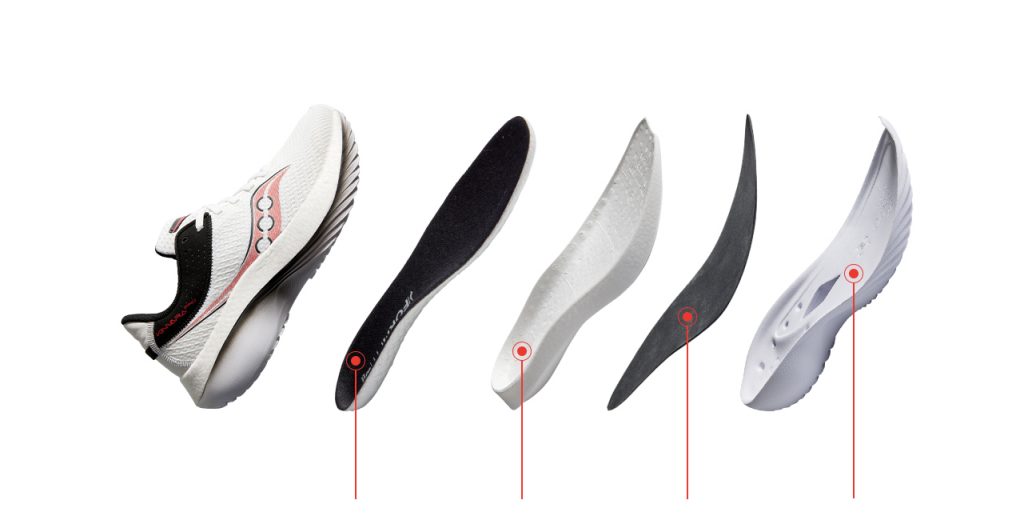 The Kinvara Pro, equipped with Saucony's groundbreaking SPEEDROLL Technology, boasts three premium cushioning compounds, including PWRRUN PB, which is placed closest to the foot to provide an impressive 90% energy return.
This is combined with a PWRRUN base layer that offers superior protection and durability upon ground contact. Adding to the shoe's comfort quotient is the PWRRUN+ sockliner.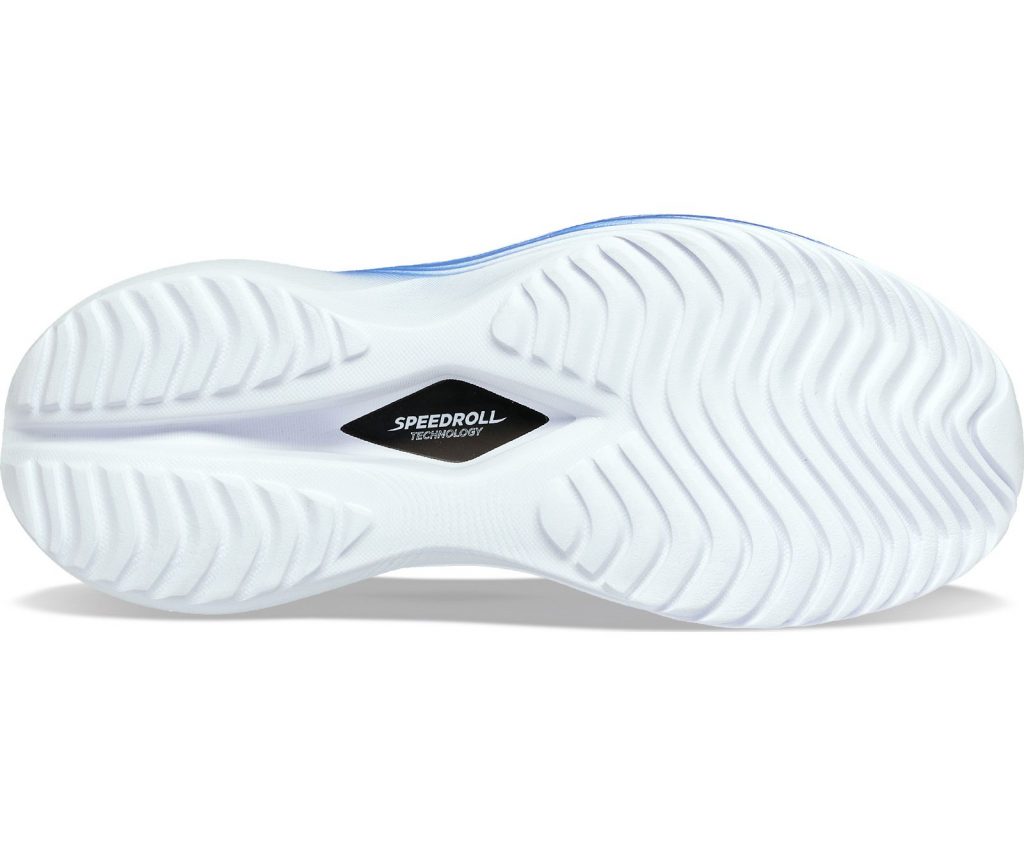 But the innovation doesn't end there. The Kinvara Pro's cushioning system houses a 3/4 carbon-fiber plate to deliver a smooth forward roll. Complementing this is the shoe's S-curve midsole shape and flexible forefoot, which altogether make for a lightweight and efficient daily training shoe.
The shoe is completed with a sturdy and supportive upper, making it an all-round performer.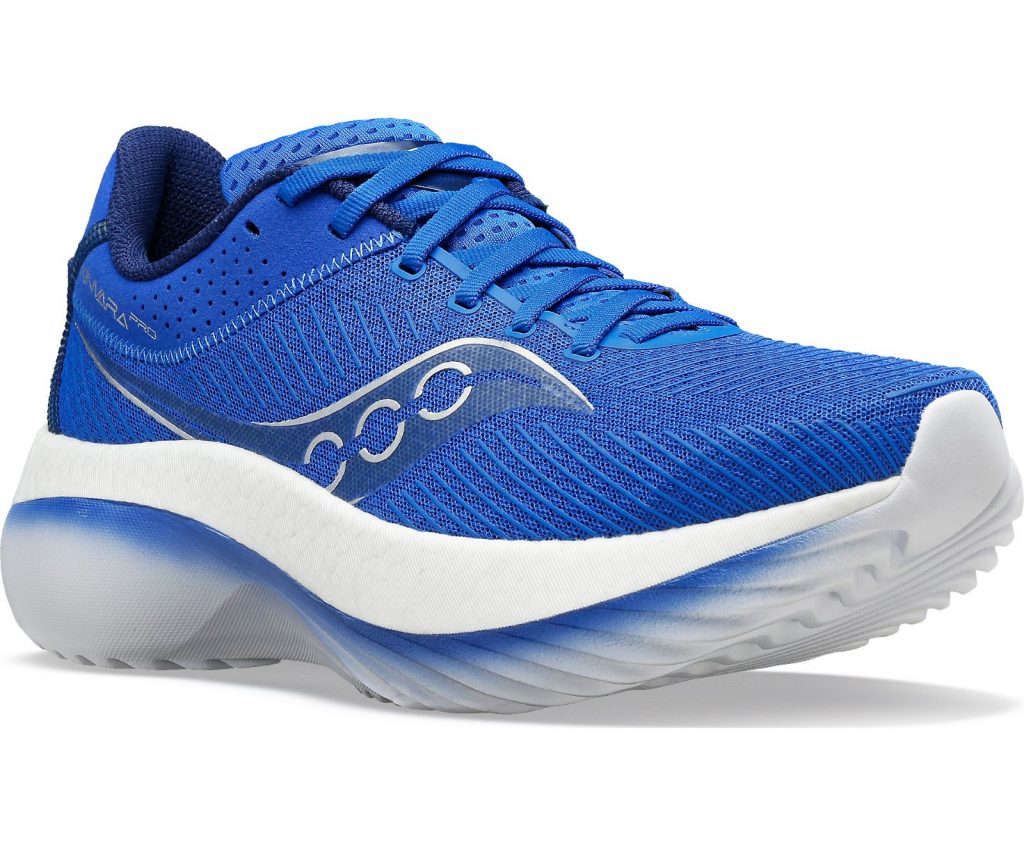 Reflecting on the company's 125-year history, Brian Moore, senior vice president of global product for Saucony, acknowledged that innovation, evolution, and an unwavering focus on the runner have always been at the heart of Saucony. The launch of the Kinvara Pro underlines the brand's commitment to making top-tier technology accessible to every runner.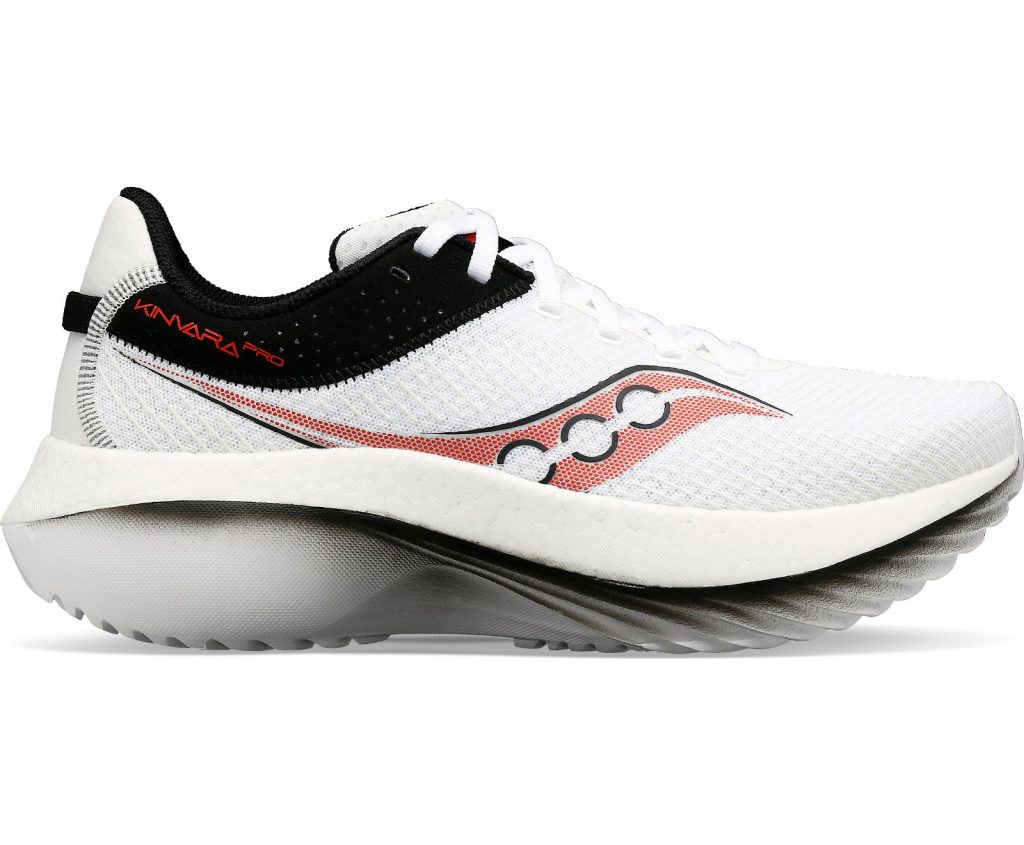 The Kinvara Pro is designed to provide a gentle forward roll and supreme energy return through its dual cushioning system. It features a broader platform to cater to a wide range of foot strikes, ensuring secure and smooth transitions.
As part of its features, the shoe carries a PB-powered 3/4 carbon-fiber plate that begins at the midfoot, providing a gradual forward roll suitable for everyday use.
In terms of specifications, the Kinvara Pro is classified under the Neutral/Every Day category, has an 8mm heel-to-toe offset, and weighs 9.5oz for men and 8.5oz for women. The shoe also stands out for its environmental consciousness, being vegan and made with recycled materials.
When Is Saucony Kinvara Pro Available?
The Kinvara Pro is now available at saucony.com and select global retailers in men's sizes 7-15 and women's sizes 5-12. The shoe comes in four different colors, and carries a suggested retail price of $180.00.