In the world of running, the quest for the perfect shoe is a never-ending journey. Runners seek a blend of comfort, durability, and performance, all wrapped in a design that is both functional and stylish. On Running, a brand known for its innovative approach to athletic footwear, has once again stepped up to the challenge with the release of the Cloudeclipse running shoe.
The New On Running Cloudeclipse Running Shoe: Elevating Comfort to New Heights
The Cloudeclipse is not just another addition to the running shoe market; it's a game-changer. It boasts the brand's thickest midsole yet, offering unparalleled cushioning. The magic lies in the double layer of CloudTec Phase® cushioning that works in a sequential collapse mechanism to absorb impact.
This technology ensures a smooth transition from heel to toe, providing a ride that feels like running on clouds. The plush cushioning promises to elevate the running experience, offering a pillowy sensation with every stride.
Dope Dyed Upper: A Step Towards Eco-Friendly Innovation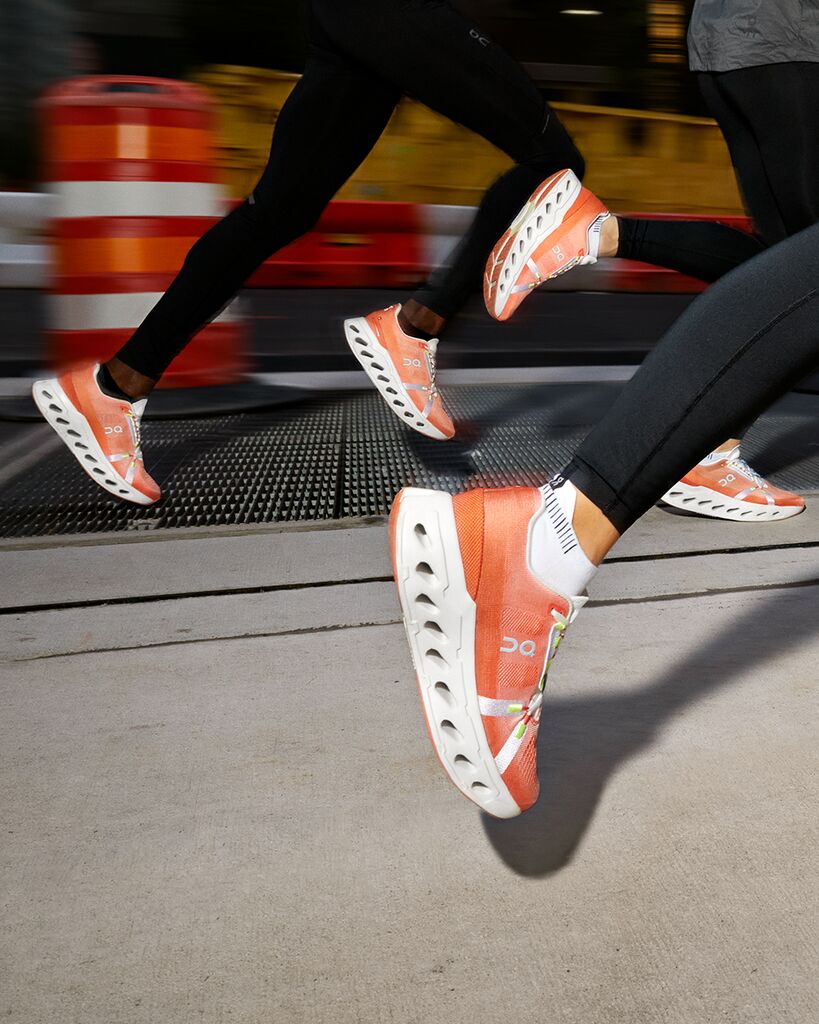 On Running has always been at the forefront of eco-conscious design, and the Cloudeclipse is no exception. The shoe features a dope dyed upper, a process that significantly reduces water usage by 90% compared to traditional dyeing methods.
Moreover, the yarn used is crafted from 100% recycled polyester, making the Cloudeclipse a testament to On Running's commitment to sustainability. Runners can not only enjoy the visual appeal of the shoe but also take pride in a purchase that supports environmental conservation.
Helion™ Superfoam Midsole: The Core of Resilience
The heart of the Cloudeclipse's resilience is its Helion™ superfoam midsole. This innovative material provides a super soft feeling underfoot, ensuring protection against the rigors of heavy impact without the burden of additional weight.
The result is a sensation of happy joints and energized legs, even during the most demanding runs. Complementing the midsole is a flexible Speedboard® that adds stability and guidance, while the engineered mesh upper ensures a breathable and snug fit.
Designed for All Runners
Catering to a wide range of athletes, the Cloudeclipse comes in an array of sizes to accommodate both men and women. With weights of 285g for a men's EU size 42 and 240g for a women's EU size 38, the shoe strikes an impressive balance between cushioning and lightness.
The 6mm drop is a sweet spot for many, providing a natural feel underfoot.
Pricing and Availability
The Cloudeclipse is priced at £170, 2,099 NOK, 189,95€, or $179.99, reflecting its premium features and the advanced technology it embodies. It is a worthwhile investment for runners who prioritize comfort, performance, and sustainability.
In conclusion, On Running's Cloudeclipse is more than just a running shoe; it's a statement of luxury for your feet and a stride towards a greener planet. With its advanced cushioning, eco-friendly materials, and superior design, the Cloudeclipse is set to become the new favorite in the running community.
Whether you're a seasoned marathoner or a casual jogger, the Cloudeclipse promises to deliver a running experience that is as rewarding as it is responsible.
Read more: The New On Running Cloudboom Echo 3 Running Shoes