Several magazines, including Runner's World, have referenced the benefits of running twice a day. One of the benefits mentioned is that it increases blood flow through the body, thereby helping to reduce stiffness and soreness, among other things. However, there is reason to think about adding an extra workout a day if you don't train like the elite. In some cases, it can even do more harm than good and have a negative impact on the training effect.
I can sometimes feel that there is an obsession among marathon runners to get two sessions a day in the training calendar. I have applied two sessions a day, a few days a week, mainly to increase the quantity and speed up recovery the day after a heavy session.
In addition, I have found that a run before the morning meal is a good way to teach the body to manage scarce resources, which is what marathon running is all about, i.e. the ability to use fat as fuel for work.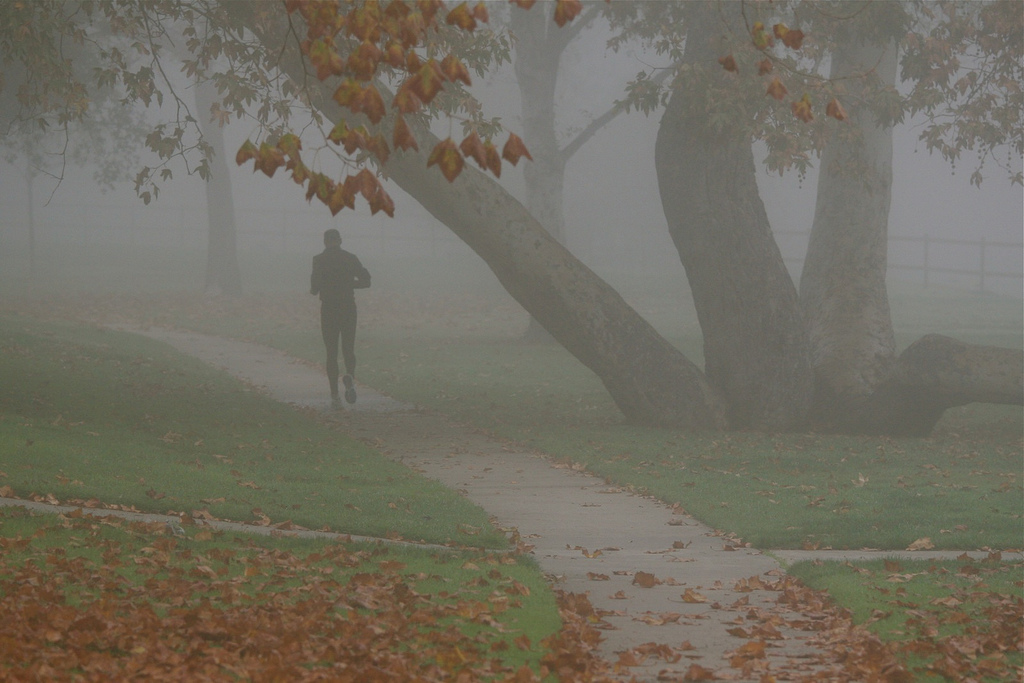 Not much negative has been mentioned in various running forums about applying double training sessions per day. However, the book Advanced Marathoning encourages you to take a critical view of double sessions per day if you are not among the elite's training volumes.
In particular, it debunks the theory that two sessions of 7k and 13k a day would be as good for developing marathon capacity as a single session of the same number of kilometres, i.e. 20k.
In the book Advanced Marathoning, a weekly distance of 121k is used as a limit for when it is worthwhile to start doing two sessions a day.
According to authors Pete Pfitzinger and Scott Douglas, the reason for this is that marathons are essentially about teaching the body to manage its glycogen reserves and use more fat at a given speed.
Therefore, a longer uninterrupted distance in one session per day will always provide better development for the marathon distance than two shorter sessions per day.
The authors use a weekly distance of approximately 121k (75 miles) as a benchmark for when it is worth starting with two daily sessions. According to their calculation, this is about the weekly distance that can be reached with one session a day. This means a daily dose of just over 17k spread over all days of the week, which sounds reasonable if one of the sessions is generally long.
However, there is a reason to think about adding an extra training session a day if you do not train like the elite. In some cases, it may even do more harm than good and have a negative impact on the training effect.
Among the risks highlighted is that an extra session a day can be counterproductive because insufficient rest is the main reason for being against two sessions daily. Doing two sessions a day just to increase the number of kilometres per week is not very useful if you are trying to maintain the quality of the sessions.
It is mainly the risk of neglecting sleep that is obvious if you try to fit two sessions into an otherwise busy day.
I realize that I myself have been guilty of some of the mistakes mentioned above many times over the years. Sometimes it's the case that one is blindly focusing on the quantity in the pursuit of the number of kilometres instead of looking at the quality of the training sessions. It's mainly a lack of sleep that usually affects my recovery negatively.
Start from your own conditions
That said, I saw many positive effects when I did a test of regularly running double sessions for six months before the 2018 Stockholm Marathon. I usually did it every day during the weekdays, and I have never been in better shape than when it was time for this marathon.
Unfortunately, the extreme heat of 30-plus degrees destroyed some of the conditions for a really good time, but I was still happy with my 2:48, given the conditions.
I recommend always starting from your own conditions when you set up your marathon program and not making the training a must if you are not an elite runner. In the end, training should still add value to your life – it should be fun and provide positive health effects.
Making exercise a lifestyle that is easy to maintain on a daily basis is the best thing you can do for yourself and your health.
Read more here: