The running community buzzes with anticipation every time a new sneaker is set to hit the market, especially when it's from a brand as revered as Hoka One One. Known for their innovative designs, plush cushioning, and distinctive aesthetics, Hoka has earned its place in the hearts of athletes and casual runners alike. Among their famed lineup, the Arahi series stands out for its unique blend of support and lightweight performance. This brings us to the much-awaited Hoka Arahi 7 release date.
Hoka One One's running shoes have become extremely popular in recent years, both in the US and around the world. I have previously also listed the best and most popular shoe models from Hoka One One in a separate post.
Join me as I delve into the details of the launch, the evolution of the Arahi line, and what makes the seventh iteration stand out in an ever-evolving market.
Hoka Arahi 7 Release Date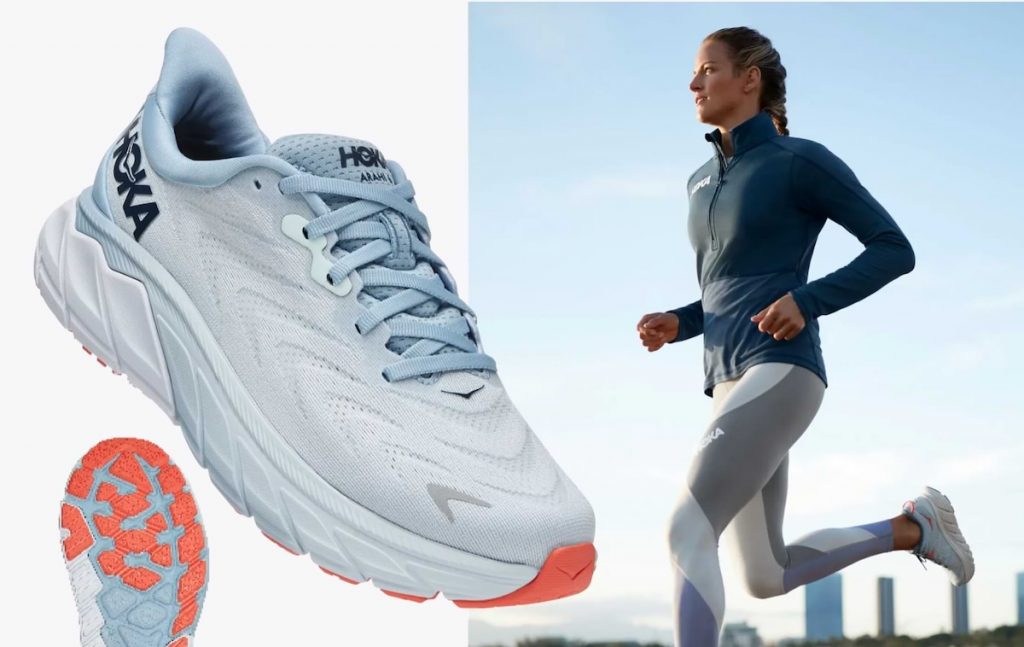 The Hoka Arahi 7 is expected to be released in November 2023. Based on previous versions of the shoe model, we can expect the Arahi 7 to be a lightweight, stable running shoe with a comfortable, cushioned ride. It is likely to have a similar design to the Arahi 6, with a few updates to the upper and midsole.
Here is a table of the release dates for previous versions of the Hoka Arahi:
| Version | Release Date |
| --- | --- |
| Arahi 1 | 2017 |
| Arahi 2 | 2018 |
| Arahi 3 | 2019 |
| Arahi 4 | 2020 |
| Arahi 5 | 2021 |
| Arahi 6 | 2022 |
As you can see, Hoka has been releasing a new version of the Arahi every year since 2017. This suggests that the Arahi 7 is likely to be released in 2023.
Based on the previous versions of the shoe, we can expect the Arahi 7 to be a good choice for runners who are looking for a lightweight, stable shoe with a comfortable ride. It is likely to be a good option for both daily training runs and longer runs.
Here are some of the specific features that we can expect from the Arahi 7:
A lightweight, breathable upper
A comfortable, cushioned midsole
A J-Frame stability system
A Meta-Rocker design for a smooth transition
A Comparison Between Hoka Arahi 5 and Hoka Arahi 6
The updates made to the Hoka Arahi 6 are a good predictor of the features that will come on the upcoming Hoka Arahi 7 shoe model because they demonstrate Hoka's commitment to continuous improvement and innovation.
The Arahi 6 introduced several refinements to the Arahi 5, such as a lighter upper, a plusher tongue, and an extended heel pull tab. These changes were well-received by runners, and it is likely that Hoka will continue to make similar improvements in the Arahi 7.
Specifically, we can expect the Arahi 7 to have an even lighter and more breathable upper, a more comfortable tongue, and an even more secure heel fit. Hoka may also introduce new technologies or design elements to further enhance the stability and performance of the shoe.
| Feature | Hoka Arahi 5 | Hoka Arahi 6 |
| --- | --- | --- |
| Upper | Engineered mesh with a more traditional design | Engineered mesh with a more breathable design and zonal reinforcement for added support |
| Tongue | Thinner tongue | Plush tongue for enhanced comfort |
| Heel | Standard heel design | Extended heel pull tab for easier on and off |
| Weight | 239 g (men's) / 199 g (women's) | 228 g (men's) / 188 g (women's) |
About the Hoka Arahi Shoe Model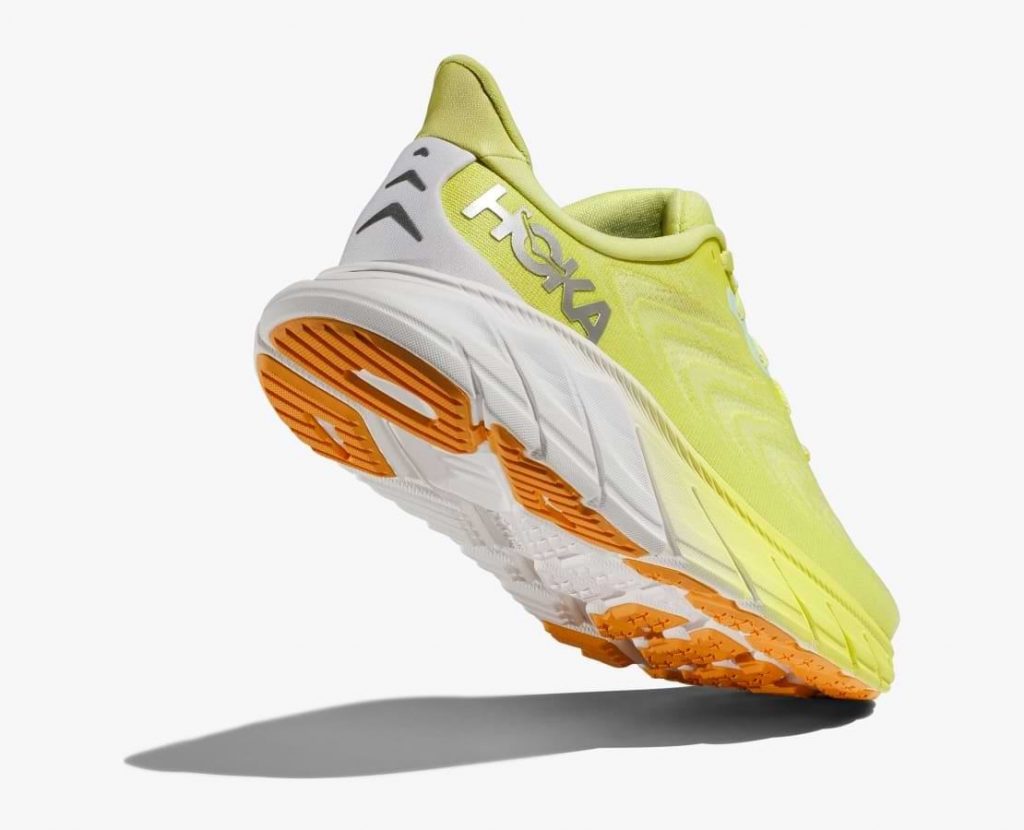 The Hoka Arahi shoe model has become a popular choice among runners for its combination of stability, cushioning, and lightweight design. It is particularly well-suited for runners who overpronate, as it provides support without sacrificing comfort or flexibility.
Key Features of the Hoka Arahi
J-Frame Technology: This innovative feature provides medial support without the use of traditional medial posts. The J-Frame is a firm EVA foam that wraps around the heel and extends along the inside of the shoe, guiding the foot into a neutral position.
Early Stage Meta-Rocker: This rocker design promotes a smooth heel-to-toe transition, encouraging a natural gait cycle and reducing impact forces.
Lightweight Cushioning: The Arahi features a thick layer of Hoka's signature cushioning, providing a soft and comfortable ride without adding excessive weight.
Benefits for Runners
Stability and Support: The Arahi's J-Frame technology and overall design effectively control overpronation, reducing the risk of injuries associated with excessive inward rolling of the foot.
Comfort and Cushioning: The thick midsole provides ample cushioning, absorbing shock and reducing fatigue during long runs.
Versatility: The Arahi is suitable for a variety of running distances and paces, making it a versatile shoe for daily training and long runs.
Overall, the Hoka Arahi has gained popularity among runners due to its ability to provide stability and support without compromising comfort or performance. It is a well-rounded shoe that caters to the needs of both casual and serious runners.
Read more: Hoka running shoes release date calendar