The Adidas ADIZERO range had a phenomenal year in 2022, with their athletes winning 10 world championship titles, breaking two world records and taking 50% of all major marathons in the world. In the series, you will find a wide range of shoes that cater to the individual needs of runners striving to break new personal records. Here I bring you the best Adidas running shoes for competitions and training in 2023.
When choosing the best running shoes for both training and competition, Adidas is a brand to be reckoned with. Next to Nike, it is the brand with the most users among elite runners. The ADIZERO range has been developed over the past 19 years with elite athletes and runners and features cutting-edge technology.
Best Adidas running shoes for competitions 2023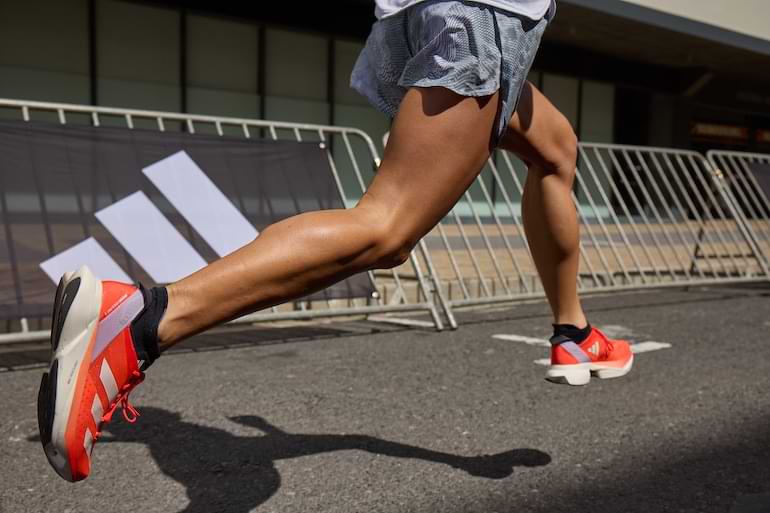 Already in the past, many of the running shoes from Adidas have had Continental rubber soles, which provide excellent grip on most surfaces. In recent years, they have also added ENERGYRODS (carbon fiber rods) to the midsole – which has significantly improved the speed and feel of their running shoes.
The updated racing shoes included in the 2023 ADIZERO range are as follows:
Adizero Adios Pro 3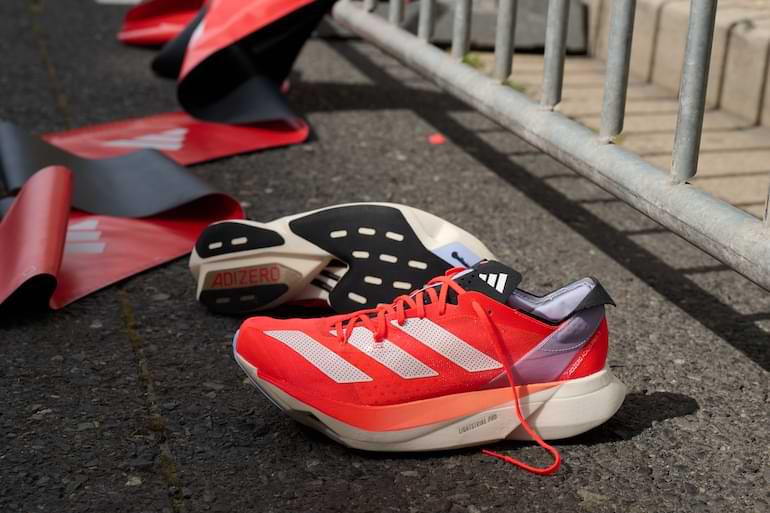 The Adidas ADIZERO PRO took 2022 by storm, winning three major marathons in the first five months after launch. Built for race day speed, the ADIOS PRO 3 features Adidas ENERGYRODS 2.0 technology from heel to toe, for harmonious stiffness and energy return.
The Adidas Adizero Adios 3 features Lightstrike cushioning to ensure comfort while Continental rubber soles provide unbeatable traction on all types of terrain.
Adizero Takumi Sen 9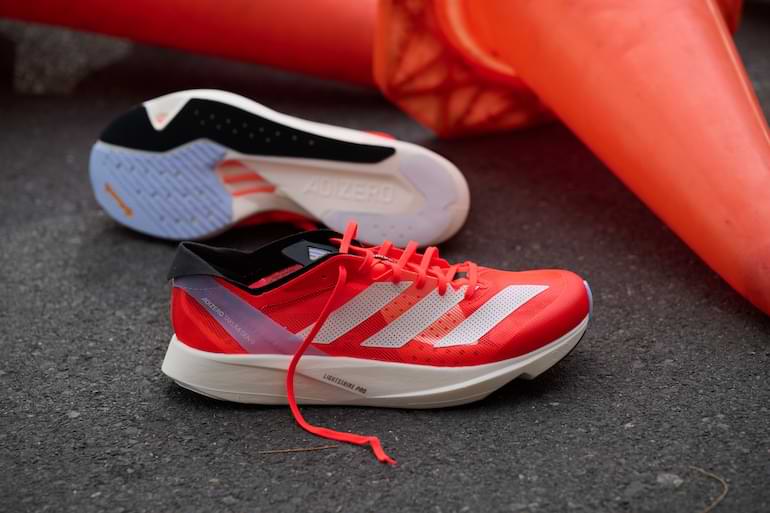 Adidas' leading race shoe for 5-10km races, the Takumi Sen 9 is for runners who want to dominate fast, short road races. It's made with Adidas' super lightweight LIGHTSTRIKE PRO foam that energizes every step, both on the trail and on the road. Carbon fiber-reinforced ENERGYRODS provide stiffness for springy takeoffs.
Adizero Adios 7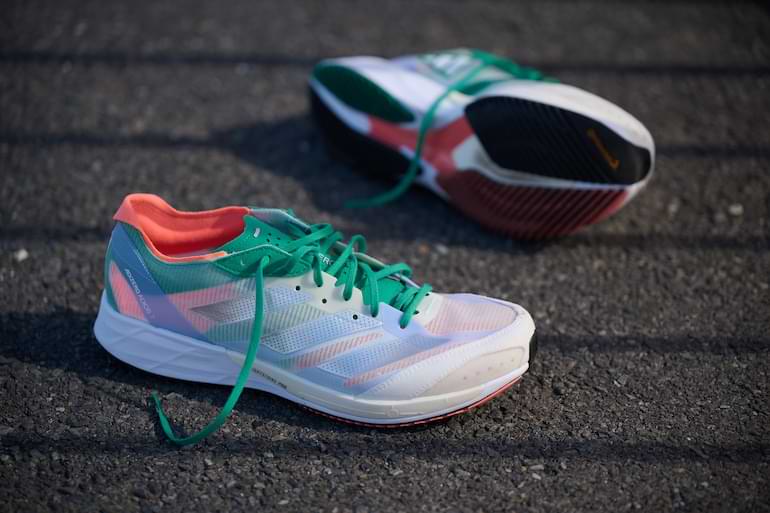 The Adios 7 is a low-profile, lightweight racing shoe with super lightweight cushioning and an energy-management system. It is designed for fast races up to 21 km.
These exceptionally lightweight running shoes have a breathable mesh upper that keeps your feet fresh, while a combination of Lightstrike cushioning and durable Pro provide great support. TORSIONRODS provide extra stiffness to maximize power with every step so you can push yourself further than ever before – perfect for competitive races or everyday training.
Adizero Prime X Strung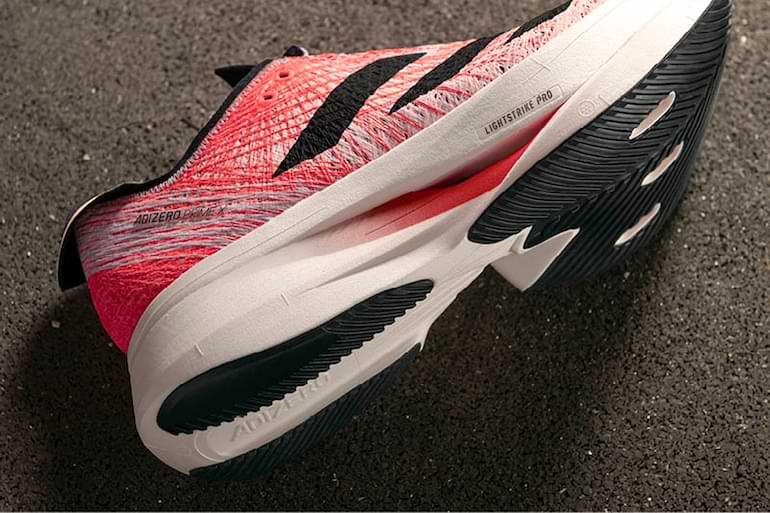 Adidas' first-ever Adizero running shoe with a Strung upper, the Adizero Prime X Strung breaks new ground for next-generation running shoe advancements.
Strung is an innovative textile that uses athlete data to create a customized material for runners. The cocoon-like design provides optimal comfort and support, while ENERGYRODS and three layers of LIGHTSTRIKE PRO work together in the Prime X outsole to make every step responsive.
If you are looking for the best Adidas Running Shoes For Competitions And Training in one shoe, this is the one!
Best Adidas running shoes for training 2023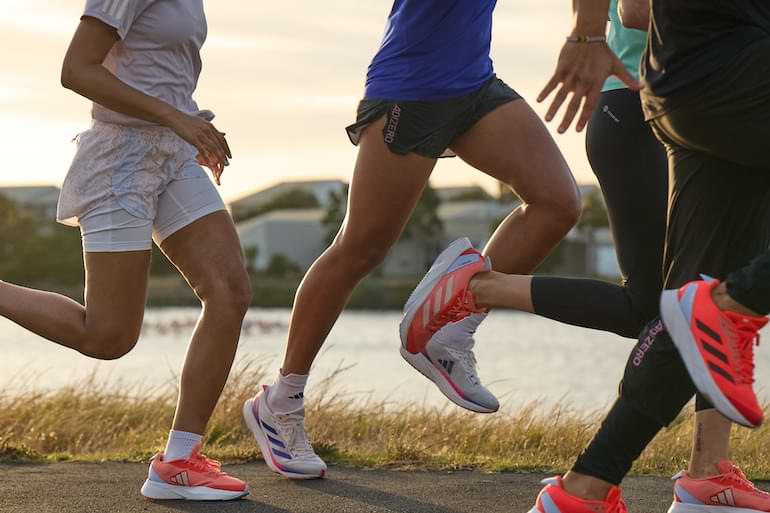 The ADIZERO franchise also offers the following running shoes designed primarily for training:
Adizero SL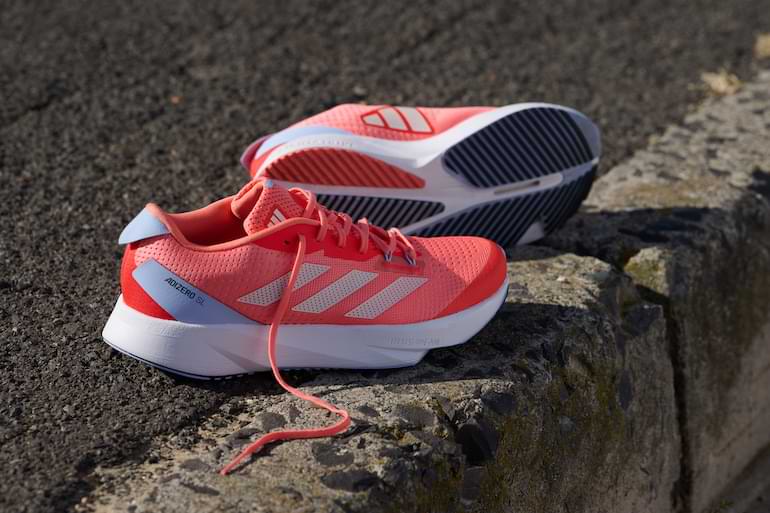 The Adidas Adizero SL is a lightweight, high-performance training shoe designed to help you run faster and longer. It features an EVA midsole for stability and cushioning, with a Lightstrike Pro foam that absorbs shock without sacrificing speed – perfect for everyday training.
For comfort while running, it has a padded heel and toe construction with super-soft mesh in key areas. On top of that, the rubber outsole provides traction on all surfaces while being made from at least 50% recycled material.
Adizero Boston 11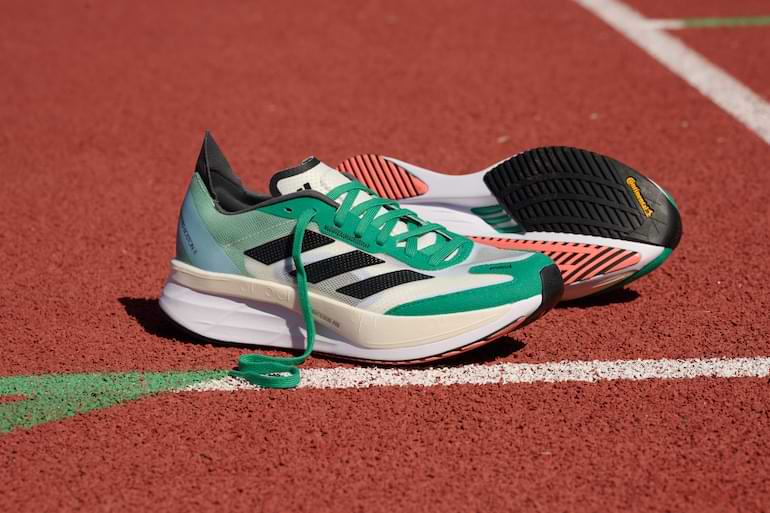 The Boston is one of Adidas' most classic running shoe models. A versatile training shoe for everyday use, the Boston 11 is built to mimic the race-day feel of daily fast-paced workouts. It features ENERGYRODS in the midsole, which provides a propulsive feel and limits energy loss in the running stride.
These are fast yet durable running shoes. The midsole blends super-lightweight Lightstrike Pro cushioning with durable Lightstrike EVA for an excellent running experience.
Are Adidas running shoes good?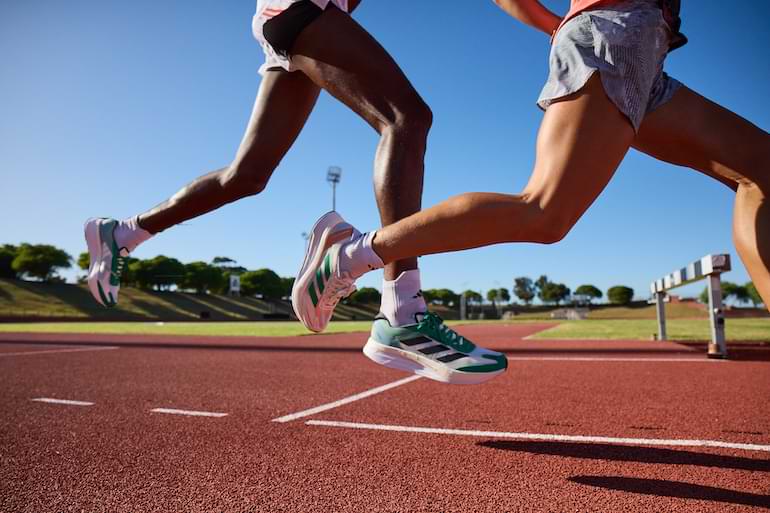 Here I picked out the best Adidas running shoes for competitions and training in 2023. As you can see, it's not only in performance that Adidas running shoes excel, but also in design.
The Adidas Adizero line is a great choice for runners who want a lightweight, comfortable and responsive shoe that can help you perform at your best. Whether you are a beginner or an experienced runner, the Adizero line has something to offer.
The Adidas Adizero is a line of running shoes that are known for their lightweight design, comfortable fit, and responsive cushioning. Here are some reasons why these shoes are great for running:
Lightweight: The Adizero line is designed to be lightweight, making it easier for runners to move quickly and efficiently. The lighter weight of the shoe also reduces stress on the legs and feet, which can help prevent injury and fatigue. The weight of the shoe is minimized by using materials that are lightweight but still provide the necessary support and cushioning.
Responsive cushioning: The Adizero line has responsive cushioning that helps absorb shock and provides a comfortable run. The cushioning is designed to be springy and responsive, so it returns energy to the runner with each step. This helps to reduce impact on the feet and legs and allows runners to run longer with less fatigue.
Breathability: The Adizero line is designed to be breathable, allowing air to flow freely through the shoe. This helps to keep your feet cool and dry, which is especially important during long runs or in hot weather. The breathable materials used in the shoe also help prevent odors from building up inside the shoe.
Durable: Although the Adizero line is lightweight, it is also designed to be durable. The materials used in the shoe are chosen for their durability, allowing the shoes to withstand the wear and tear of regular use. The outsole of the shoe is also designed to be durable and provide good grip, so runners can feel confident on a variety of surfaces.
Stylish: Adidas is known for its stylish designs, and the Adizero line is no exception. The shoes come in a variety of colors and styles, so runners can choose a shoe that fits their personality and style. This can help boost confidence and motivation during runs, as runners feel good about how they look and feel in their shoes.
Adidas Running Shoes FAQs
Are Adidas running shoes true to size?
Adidas running shoes usually fit true to size, but it's always best to try on a few different sizes to find the best fit for your foot shape and running style. It is also important to consider the type of socks you will be wearing while running, as thicker socks may require a slightly larger shoe size.
Which Adidas running shoes are best?
Which Adidas running shoes are best depends on your individual needs and preferences. Some popular models are Ultraboost, Solarboost and Adizero Adios.
Which Adidas running shoes are best for wide feet?
Adidas offers a variety of running shoes designed specifically for wider feet, including the Supernova, Solar Glide and Ultraboost models. It is important to try different models and sizes to find the best fit for your individual foot shape.
Which Adidas running shoes are best for overpronation?
For runners who have overpronation, which means their feet roll inward too much when running, Adidas offers several options for stable running shoes. The Solar Boost ST, Adizero Tempo and Supernova ST are popular choices for runners with overpronation.
Which Adidas running shoes are best for injury-prone runners?
Adidas offers several running shoe models that provide extra cushioning and support to prevent injury, such as the Ultraboost, Solar Glide and Pulseboost HD.
Which Adidas running shoes have the best cushioning?
Adidas is known for offering excellent cushioning in their running shoes, with some of the most cushioned models being the Ultraboost, Solar Glide, and Pulseboost HD. Even the Adidas Prime X is a model I can recommend because of its good cushioning.
Which Adidas running shoes are best for marathons and half marathons?
For longer distance races like marathons and half marathons, it's important to choose a running shoe that provides the right combination of cushioning, support and durability. The Adizero Adios and Boston are popular choices among marathon runners due to their lightweight but supportive design.