Are you in pursuit of your best performance yet? Brooks Hyperion Elite 4, the latest in road-racing footwear, is engineered to boost your speed whether you're sprinting a 5k or enduring a marathon. With groundbreaking cushion technology, a propulsive carbon fiber plate, and an adaptive upper, expect a ride that's both ultralight and ultra-smooth.
Advanced Cushioning for Optimal Comfort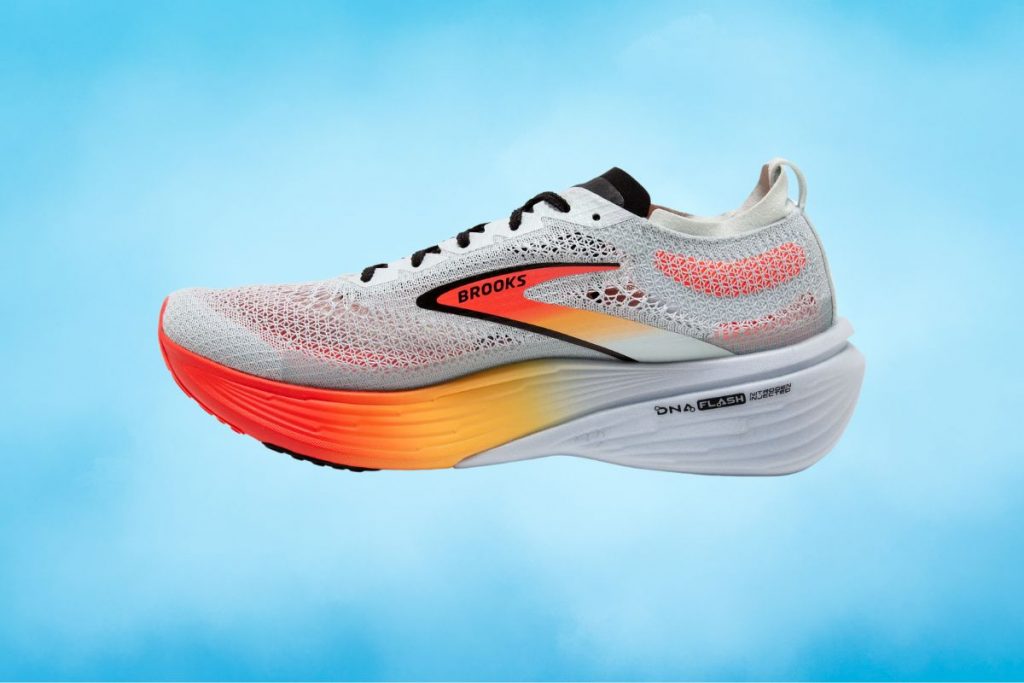 Delight in the nitrogen-infused DNA FLASH v2 cushioning – it's not just lighter—it's revamped to bring unparalleled responsiveness and durability. With layers meticulously designed for impact absorption, your feet will stay refreshed even as the finish line approaches.
DNA FLASH v2 cushioning provides about 10% more energy return compared to its predecessor Brooks Hyperion Elite 3. Plus, the "DNA" in its name signifies its adaptability to each individual's stride.
Propulsion Reimagined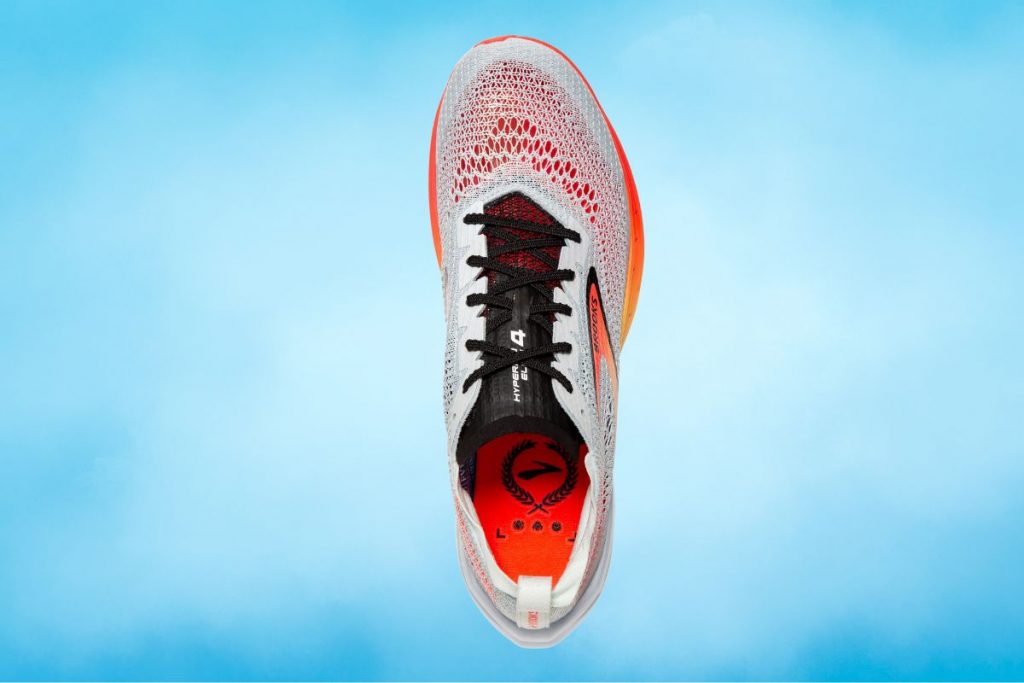 The full-length carbon composite SpeedVault Race+ Plate, is your key to converting effort into speed. Engineered to optimize your stride, this propulsion plate is tailored to fit each shoe size, ensuring a lightweight yet resilient experience. Through cutting-edge manufacturing techniques, the carbon fiber propulsion plate boasts near-zero waste.
The inclusion of the Rapid Roll Rocker, a curvature in the heel and toe, synergizes with the carbon plate. Together, they push you ahead with unmatched momentum.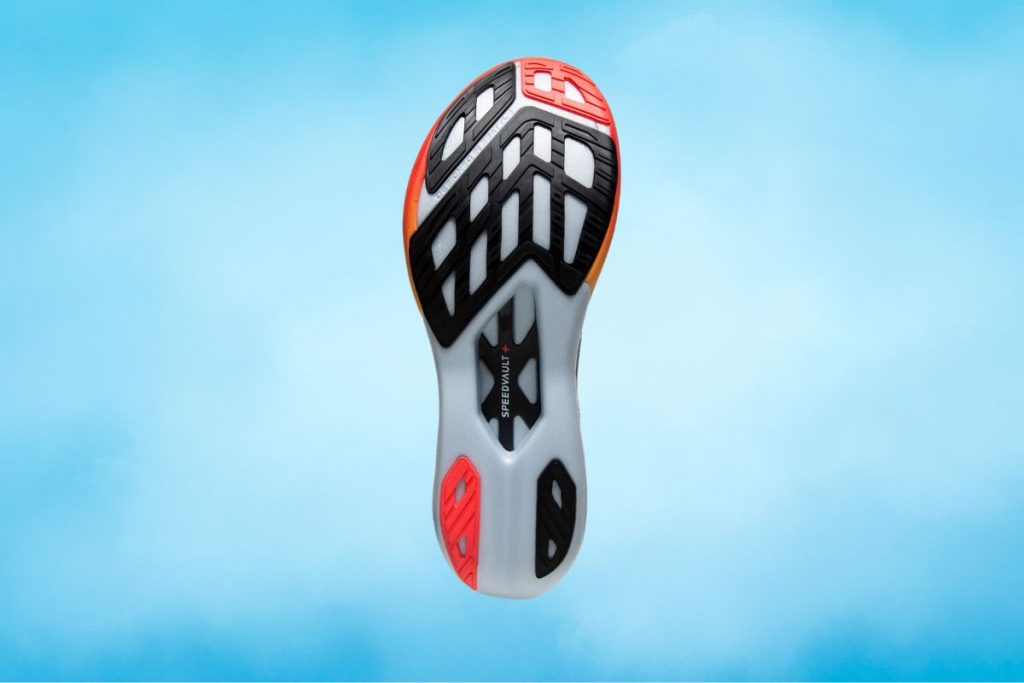 The Hyperion Elite 4's updated upper promises two things: maximum breathability and a snug, impeccable fit. Such precision in fit minimizes internal foot movement, reducing potential irritations and ensuring optimal performance.
The History of Brooks Hyperion Elite
Tracing back to 2017, the BlueLine Lab embarked on a mission: crafting the quintessential race-day shoe. Extensive biomechanics tests bore the DNA FLASH cushion and the distinctive carbon fiber plate. These innovations culminate in a shoe that conserves runner energy, empowering longer, faster sprints.
The testament to the shoe's prowess? A mere 4 days before the 2018 Boston Marathon, Des Linden was entrusted with a secret prototype. In these shoes, she clinched the title, marking her as the first American female champion in over three decades.