Nike, renowned for its commitment to innovation, has introduced a groundbreaking technology aimed at revolutionizing the running experience. Aerogami, a performance-apparel breakthrough, promises to enhance breathability precisely when athletes need it the most.
Developed by a team of scientists and innovators from Nike's Explore Team (NXT) and Sport Research Lab (NSRL), Aerogami takes center stage in the new Nike Run Division Aerogami Jacket. Designed to address the perennial challenge of regulating body temperature and ventilation while wearing a running jacket, this cutting-edge technology seeks to cater to the needs of runners like never before.
At the heart of Aerogami lies a unique venting system that boasts autonomous adaptability, resulting in performance gear with on-demand ventilation. This innovative system responds in real time as athletes warm up, sweat, and cool down during their runs, providing a customized experience that interacts seamlessly with their bodies.
Aerogami operates through the utilization of moisture-reactive vents strategically integrated into the garment. As sweat accumulates against the skin, these vents, resembling tiny wings, open up, facilitating enhanced airflow and efficient perspiration dissipation.
Once the body begins to cool down and sweat dries, the vents autonomously close, maintaining optimal comfort levels. This remarkable capability stems from a moisture-reactive film applied to the vents, enabling them to contract and expand in response to sweat detection.
The Nike Run Division Aerogami Jacket prominently features this venting system across the chest and back, precisely where runners tend to generate the most heat and sweat. By allowing airflow to pass through the jacket during physical activity, it ensures a refreshing experience for athletes on the move.
Taking into account gender-specific requirements, the vent placement differs between the men's and women's jackets, catering to the distinctive needs of each. For instance, the women's jacket includes vents strategically positioned around the area where a sports bra would be worn.
To ensure the effectiveness of the Aerogami technology, rigorous testing was conducted in the NSRL's environmental chambers, supplemented by insights gleaned from heat and sweat maps generated by runners.
This comprehensive approach has yielded a performance jacket that combines functionality with style, addressing the long-standing issue of feeling overheated, uncomfortable, and distracted during runs.
Jahan Behbahany, Senior Apparel Innovation Product Manager in Nike's Advanced Innovation Collective, remarks, "Aerogami is our latest example of Nike's culture of innovation focused on solving the timeless needs of runners. We understand that runners frequently struggle with feeling too warm and distracted while wearing a running jacket. Therefore, we have devoted ourselves to developing an innovative solution that provides increased breathability without compromising style and protection. The remarkable aspect of this technology is that athletes not only feel its benefits but can also witness its impact."
In addition to its groundbreaking Aerogami technology, the Nike Run Division Aerogami Jacket incorporates Storm-FIT ADV, Nike's pinnacle performance-apparel material. This ensures runners are shielded from inclement weather conditions, such as wind and rain, further enhancing their overall comfort and protection.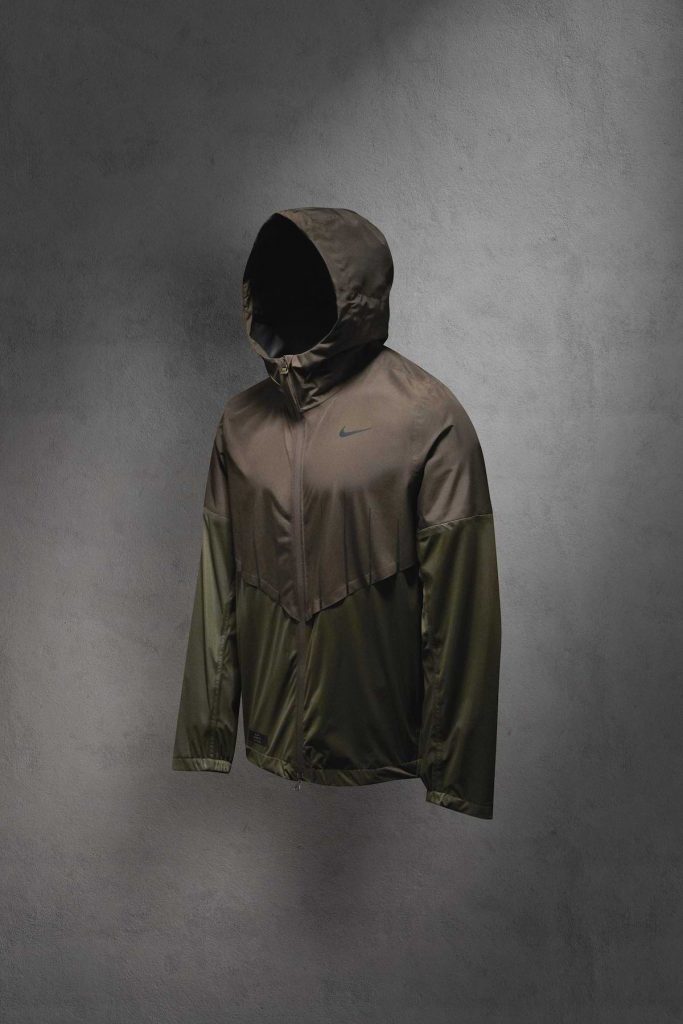 The women's Nike Run Division Aerogami Jacket is scheduled for release in July 2023, available for purchase on nike.com and at select retailers. Meanwhile, the men's version of the jacket will hit the shelves later this fall, promising to deliver the same exceptional performance and style to male athletes.
With the introduction of Aerogami, Nike continues to lead the way in advancing athletic apparel and pushing the boundaries of innovation within the running community.